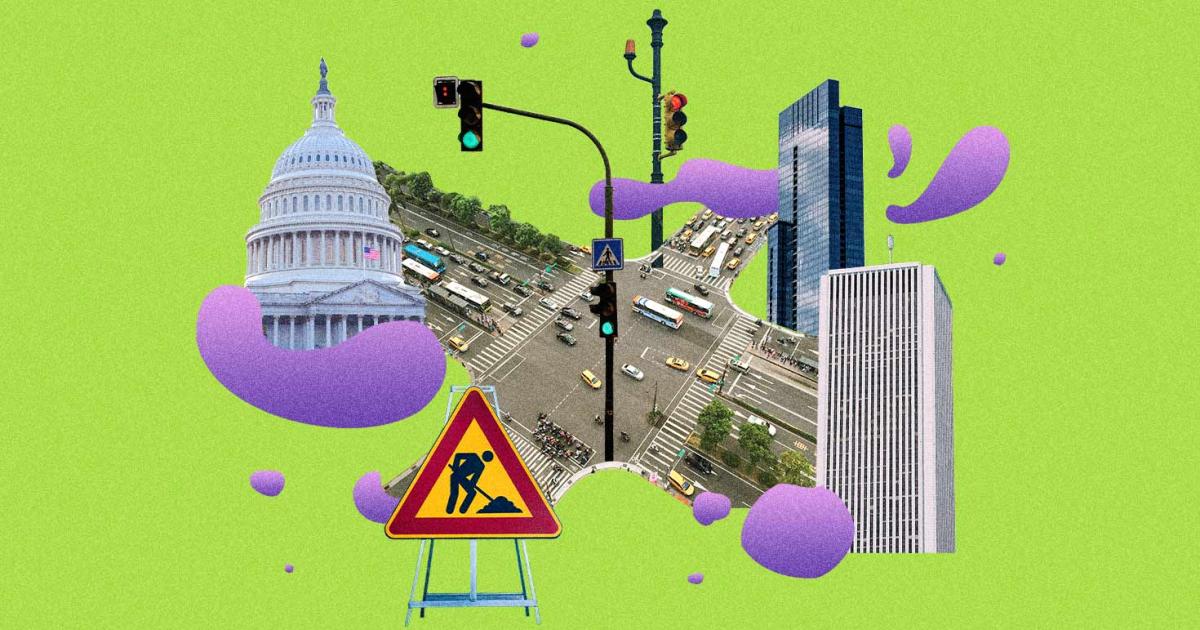 I initially thought the best way to make a positive impact on the world would be by developing policy on behalf of my government at an international organization. But in grad school, I learned about the role the business community plays in creating a better world and briefly thought about abandoning my original professional plan to pursue a career in the private sector instead. Only after I graduated did I realize that I could merge these two interests and work at the intersection of the public and private sectors to create significant impact.
For the last five years, I have worked on helping American companies contribute to the sustainability goals set by the United Nations. My professional experience so far has taught me how governments and international policy is made, and what private enterprises need to develop robust and efficient sustainability strategies. I've come away with a unique perspective on the business sector and on the government, and how the collaboration between the two is the key to unlocking solutions to overcoming the pressing climate crisis.
You may not walk the runway, but you wear many hats
The first thing I noticed was how many hats you have to wear in this particular job. One day you are a business(wo)man having conversations with senior executives at some of the largest companies in the world about their business models, their plans and how you can help them work on their internal strategies to create a better world.
The next day you are a politician and will talk to government representatives about the necessary policies needed to create a more sustainable planet. Other days you are a diplomat and will attend discussions at international organizations that focus on how civil society can partner with government and business to create positive impact on the world.
You need to be nimble and adapt to the scenario at hand to succeed. Being versatile and having to navigate such drastically different spaces on a daily basis is a huge learning opportunity and, while most people will only become an expert in one of these spaces in their lifetimes, you will master all of them at the same time.
You may not be president, but you have an impact on multiple sectors
By working at the intersection of public-private, you can have an impact on both sectors at the same time. On one hand, you can support businesses in improving their practices to efficiently contribute to sustainable development. On the other hand, you can help legislators develop more robust policies to move the needle on crucial sustainability challenges.
I have helped companies that did not previously have sustainability plans in place, develop and implement some. I have seen the impact these plans had on the environment and society. For example, I taught a company that had previously not calculated its environmental impact how to best measure its greenhouse gas emissions and develop a strategy to reduce them. After calculating its emissions, the company found that most its emissions were Scope 3 (indirectly generated by a business) and therefore developed a strategy focused on reducing these. Representatives of this company recently reached out to let me know that their strategy is already yielding great results and that they will be able to outline a reduction in emissions for the first time in the company's history during the next reporting cycle.
You learn how to prevent misunderstandings between both parties by finding compromises, setting realistic objectives and establishing appropriate ways of working ahead of time.
At the same time, I have had the opportunity to discuss crucial sustainability legislation with policymakers and have recommended changes and additions to proposed legislation. For example, I have discussed imperative climate legislation with government representatives at processes such as the United Nations Framework Convention on Climate Change's COP and have offered policymakers recommendations on how to best include business in international climate policy.
Working in this space allows you to provide guidance to multiple stakeholders and alter their course of action in favor of the common good.
You may only speak one language, but you become a translator
One thing that surprised me when I first joined the workforce was just how different the public and private sectors are. One of my mentors always says that the sectors speak vastly different languages, and I could honestly not think of a better analogy. For example, a "reasonable" timeline to develop an important project will likely look very different to a public sector institution than to a private enterprise. So, when the sectors come together to discuss a project, each party has a different idea of what the project will look like. Although both groups may agree that completing the project on a "reasonable" timeframe is vital, it is likely that the public side will want to take longer to undertake the project than the private sector given that the latter tends to be more fast-paced. This can create frustration on both sides which can negatively affect the whole project. It is your job to work with each side, explain each party's vision and concerns to the other, and come up with a solution that moves the initiative forward.
Working in the public-private space teaches you to view both sides of the coin, understand the different ways of operating, the various expectations and the several goals that each stakeholder has. You learn how to prevent misunderstandings between both parties by finding compromises, setting realistic objectives and establishing appropriate ways of working ahead of time. Even if all parties involved speak the same language phonetically, you become a translator between both groups. This not only helps you strengthen your analytical and critical-thinking abilities, but it also offers you the opportunity to step into either sector when you eventually decide what the next step in your career is.
A career in the public-private space is incredibly unique. You become an expert in multiple spaces, you have positive impact on multiple sectors and you get to understand different perspectives and stakeholders. It is challenging for me to think of another job that would allow me to do all this, especially at such a young age. If you are thinking about entering the sustainability field and are interested in both the private and the public sectors, think about jumping into a career at the intersection of these two spaces. You will get the best of both worlds and will develop skills that will be extremely helpful not matter where you end up later on in your career.
The post "Choosing between the public and private sector? Why not both?" appeared first on Green Biz