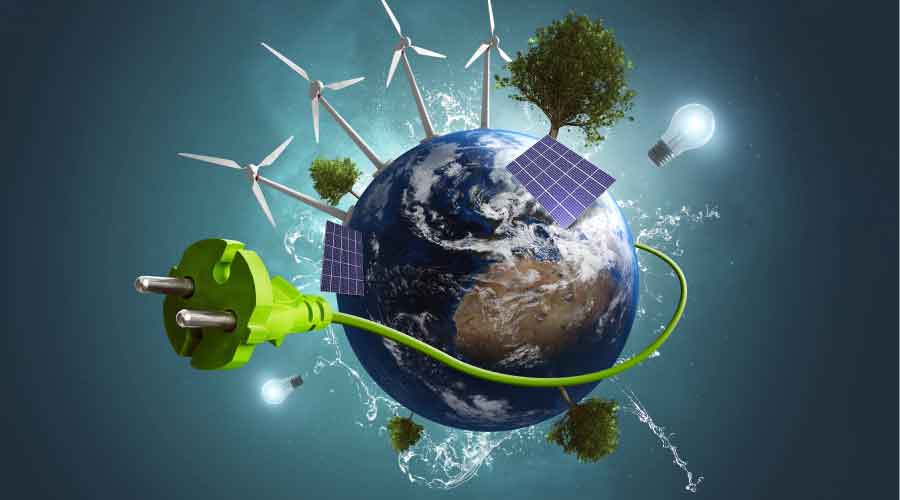 A recent study shows the value of electrification for commercial buildings in major cities, both in terms of potential savings and also greenhouse gas emissions reductions.
States like New York are passing laws that require economy-wide carbon neutrality by 2050. Buildings that simply replace today's fossil fuel equipment with newer versions of the same will not be in compliance before the equipment reaches the end of its lifetime. Commercial leaders including Vornado and Silverstein Properties are taking on new and innovative approaches to electrification through programs like the Empire Building Challenge. Global real estate firms such as Hines have announced a target of net-zero operational carbon by 2040. And JPMorgan Chase announced plans for a 60-story all-electric headquarters this past April. Change is in the air.
As these first movers continue to pave the way, more research is coming out that makes the case for going electric. RMI's latest report on economics of commercial electrification shows that electrification retrofits for mid-size office buildings can be cost-effective when paired with a suite of other energy retrofit measures, including energy efficiency improvements, winter heating peak demand management, and solar PV. Furthermore, they are likely to become even more economical with increased policy changes at the state and federal level in the near future.
RMI analyzed different retrofit packages to electrify existing commercial space heating and domestic hot water systems in four cities across the U.S. – Washington D.C., Chicago, Seattle, and Las Vegas – selected based on their varying climate conditions and the differences in their gas and electric utility rates. The data showed that:
In cities with cold winters, such as Washington, D.C., and Chicago, including energy recovery ventilation as part of a heat-pump rooftop unit electrification package, provides significant annual energy savings. This package of measures will lower monthly utility costs and enhance power grid resiliency, especially at times when the grid is strained.
In Seattle, with mild year-round temperatures and modest solar potential, simple 1:1 swap-outs of gas-fired RTUs with fully electric heat-pump RTUs make the most cost-effective scenario.
In Las Vegas, the mild winter climate and low gas use, combined with high solar output, means that electrification should be grouped with rooftop PV for a broader decarbonization package to be cost-effective.
Gas and electricity rate structures, which drive the economics of electrification on the operational side, significantly differ from one city to another. In Chicago, higher gas costs meant that electrification resulted in net positive savings over a 20-year lifecycle. In D.C., lower gas costs meant lower savings from electrification.
Ultimately, a full decarbonization package offers a neutral or positive 20-year net present value in nearly all of the studied regions. Depending on the rate structure, solar irradiance, and electricity generation time, rooftop solar installations could be leveraged to find electrification more cost-effective.
By homing in on centralized solutions, such as packaged heating units, that are easily replicable across large portfolios, commercial buildings sector can ultimately have an outsized impact on reducing buildings overall carbon footprint as they alone generate around 16 percent of energy-related carbon emissions in the US. The cost, energy, and carbon savings make it a clear and easy choice for commercial buildings, its portfolio owners, and facility managers to move towards electrification.
Importantly, we see federal, state, and local governments enabling the acceleration of existing commercial building electrification. Governments can play a role in market development by 1) stimulating demand for heat pump rooftop units, 2) establishing workforce development programs, and 3) fostering performance testing and standard settings to increase consumer confidence in heat pumps. In addition, local and state authorities can work with utilities to reduce the operational cost of electrification as operating costs are as equally important as the upfront costs when it comes to economic performance over time. They can also use public sector buildings to pilot these retrofits and conduct performance testing during the post-occupancy period will support market confidence in these technologies while stimulating demand for heat-pump RTUs.
The recently passed Inflation Reduction Act invests over $50 billion into clean energy technologies and improvements that can help lower energy bills, significantly reduce climate pollution, and make our buildings cleaner and healthier by supporting all-electric buildings. It provides a perfect opportunity for commercial buildings, portfolio owners, and facility managers to reap the cost, energy, and carbon savings of high-performing electric buildings.
Now is the time for the commercial real estate community to join the move to an efficient, clean, and all-electric future.
By Mohammad Hassan Fathollahzadeh, Anish Tilak, Stephanie Greene, Contributing Writer
Stephanie Greene is a Managing Director at RMI where she leads the Carbon-Free Buildings Program and helped launch RMI's building electrification initiative, which enables a cost-effective, sustainable, and equitable path to electrification.  
Anish Tilak is a manager with RMI's Carbon-Free Buildings program where he manages projects in the Pathways to Zero initiative.  
Mohammad Fathollahzadeh is an associate with RMI's Carbon-Free Buildings Program, where he works on modeling and simulating energy systems to support building electrification efforts.  
The post "Commercial Buildings Can Lead the Way to An All-Electric Future" appeared first on Building Operating & Management