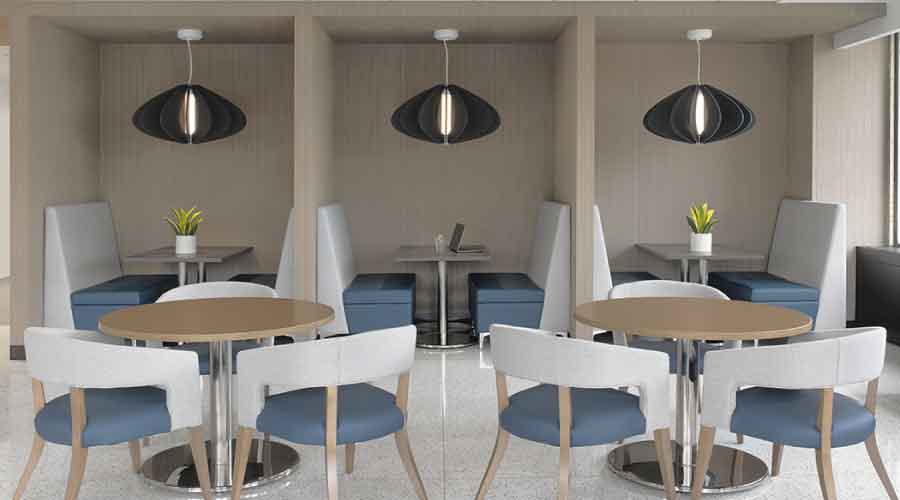 The Class A office includes a range of collaborative workspaces, both indoors and outside.
After acquiring the Pierce Laclede Center I & II corporate towers in the suburban neighborhood of Clayton, Missouri, real estate investment firm Lingerfelt CommonWealth Partners tasked Oculus Inc. with redesigning a second-floor amenity space, courtyard, meeting areas, and public spaces to attract new tenants and help existing tenants get their employees back in the office.
Design details in the lobby, like the pendant lighting, terrazzo flooring and marble accents, were referenced throughout the amenity space and serve as a foundation for a high-end renovation that ensures the property's Class A prominence in the market.
The second floor has been transformed into a full-floor amenity space with a range of collaboration spaces for any type of work environment, including conference rooms, large café, game area with pool table and putting green, and two bar areas. Traditional boardrooms were reimagined to accommodate a variety of meeting spaces equipped with technology for virtual participation. Open concept training spaces were refurnished and laid out for maximum efficiency, inspiration, and productivity. The full-floor amenity space gives employees control of where and how they want to work, as well as gives tenants a wide range of multi-use spaces that can support diverse activities and corporate events.
The 5,922-square-foot courtyard was given new life through a range of new resurfacing finishes throughout, custom outdoor bar and trellises with hanging lighting, and a variety of seating options. Having this outdoor space is key for reducing employee stress, increasing employees' physical activity, and fostering better social interactions.
Break from tradition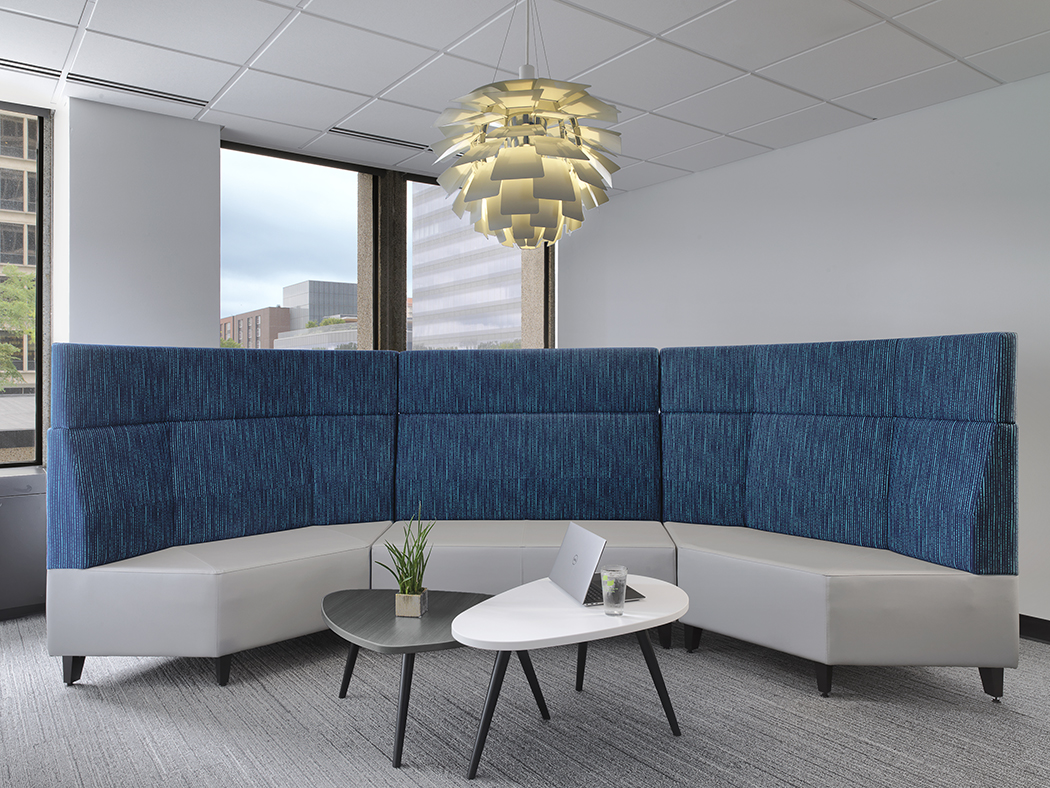 The traditional boardroom concept was reimagined as a collaborative touch-base space for meetings. Soft lounge type pieces replace the typical conference room table and chairs.
Pick a seat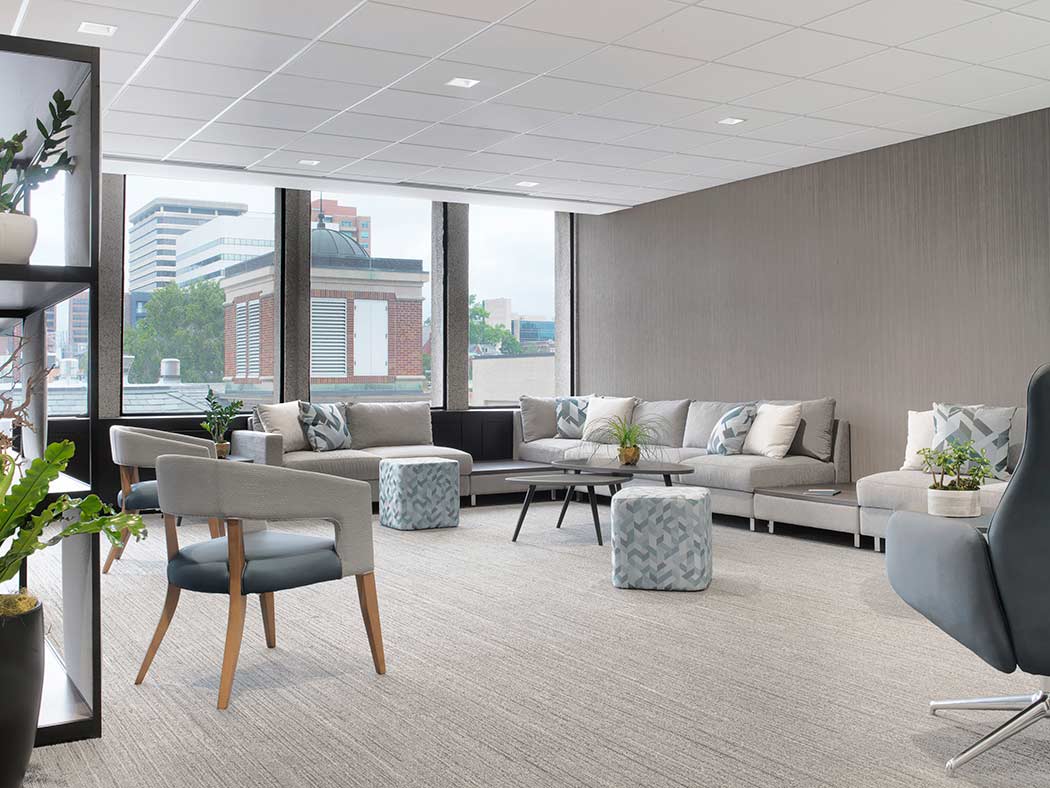 Open shelving helps break up the large open space off the elevator. Cozy and comfortable seating options entice tenants and guests to have smaller, more intimate meetings.
Interactive seating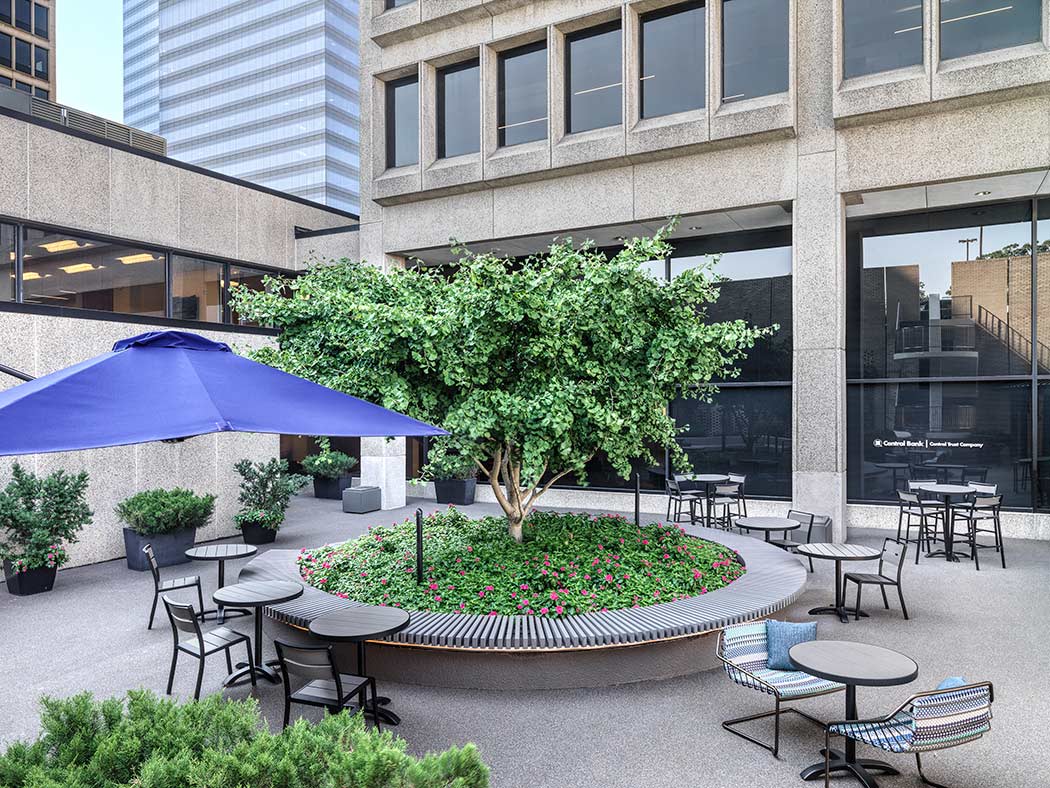 Prior to the renovation, the courtyard was underutilized. The designers worked around the existing planter box to add seating and resurfaced existing concrete with soft cushioned rubber flooring.
All-star amenities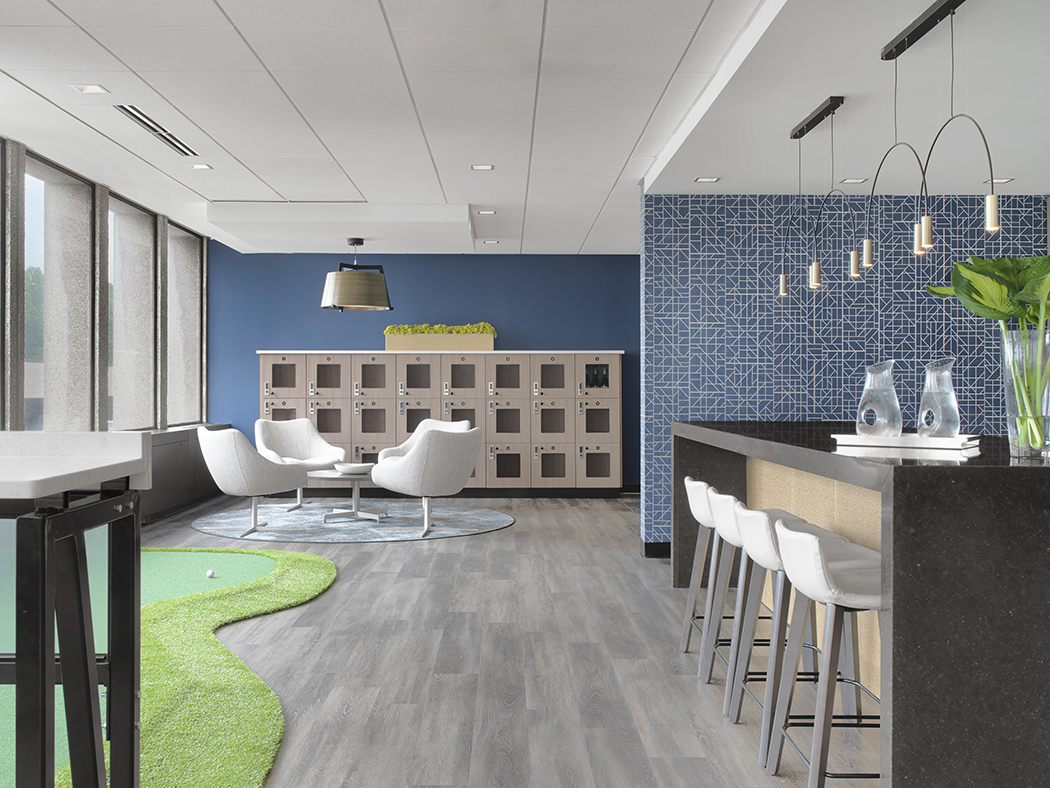 The modernized café space enhances the employee experience with amenities including a putting green, pool table, shuffleboard, beer tap and wine lockers. The multi-purpose space features mobile partitions that can separate the room.
The post "Creating an Office Where Occupants Want to Come to Work" appeared first on Building Operating & Management