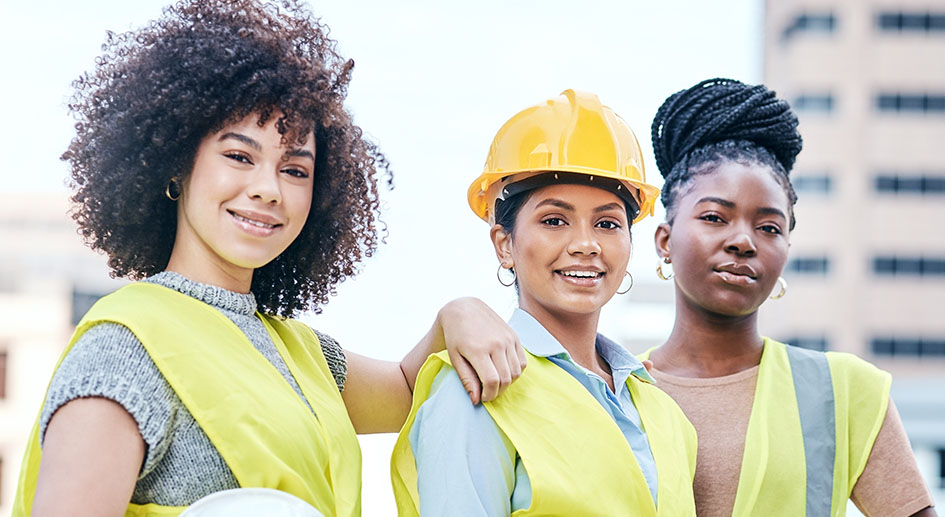 Women make up only 4.8 per cent of new apprentice registrations, indicating there are still significant opportunities in the construction industry, according to BuildForce Canada.
"With the existing labour shortage, we must ensure the industry attracts more women to the construction trades and management," says Amina Dibe, manager of government and stakeholder relations at the Residential Construction Council of Ontario (RESCON). "There are some rewarding career opportunities available for women in construction. The best way to get more women into the industry is to create an environment where they can gain first-hand experience and become more confident to pursue a career in the sector."
Women make up less than five per cent of construction workers. Close to 100,000 construction workers will be needed in Ontario alone by 2030.
"With the aging workforce and pending retirement of many Baby Boomers, there will be expanding opportunities in the coming years for women looking to work in the construction industry," says RESCON president Richard Lyall. "We need more women in the industry and must create opportunities for school-aged girls to learn about the possibilities and types of varied careers available in construction. There are a number of initiatives under way to recruit more women."
Presently, some of these initiatives include, partnering with George Brown College to place several women each year with employers on residential construction sites, hosting Women in Construction webinars and, for several years, sponsoring the Young Women in Science, Technology and Trades Conference at Durham College. The two-day annual event allows girls in Grades 7 and 8 from several regional school boards to learn about the trades and get hands-on experience working with tools in different workshops.
The post More women should be aware of construction job prospects, says RESCON appeared first on REMINET.