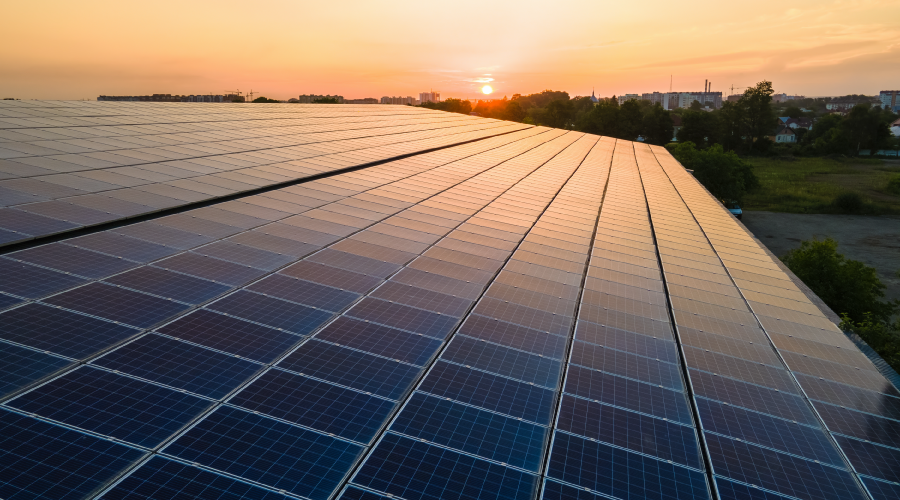 As the cost of energy rises, energy efficiency is more important than ever. Here's how to work toward net-zero energy buildings.
The cost-of-living crisis has seen energy prices continue to rise, with many organizations in the US now seeing monthly energy bills up 9 percent from February last year. The sting in the tail is wasted energy, as some worst-case scenarios estimate as much as 58 percent of all energy the US produces is wasted, making it the country that wastes the most energy in the world.
Many businesses can attest to the rising energy costs and consider it a barrier to the growth and success of their business. It might seem obvious the key to reducing bills is to use less energy, but how easy is that to do in a business setting? Even more so, it may be the key to safeguard against risk and further energy price fluctuations.
Energy efficiency now
Most companies find it difficult to make decisions, or think long-term, during times of instability and risk. Businesses would benefit by taking proactive and practical steps that will build a more sustainable office, futureproof their businesses, and lead to new opportunities. Research has shown that climate change-related risks can compound threats to businesses – including risk of non-compliance, loss of investment and market share, supply chain instability, and the inability to adjust to extreme weather events.
Energy efficiency should be seen as a risk management tool to deal with change. A strong energy efficiency strategy should help to mitigate these risks, while the money saved, like a cash reserve, can be used to invest back in the business to grow in other areas, such as staffing.
As of April 2022, 54 percent of Fortune 500 companies have overarching carbon emission reduction targets – yet only 13 percent have a specific energy efficiency goal. Based on our Climate Reporting and Performance Report in 2021, 63 percent of DOW 30 companies are now committed to net-zero which is more than double the previous year. With a growing push for change, the positive impact that businesses can make on our future is enormous but positive intent needs to be turned into action.
As inflation continues to rise, costs of energy have grown exponentially. What many companies might not know is that reduced energy consumption is directly linked with the price of energy. The less businesses consume energy, the less energy needs to be produced. By reducing the need for adding expensive new power generation and by reducing pressure on energy resources, prices will eventually level out.
Encouraging energy-efficiency culture
Encouraging energy-saving practices among employees can be one of the easiest and cheapest ways to minimize your energy bills. By simply turning off computers and monitors overnight, businesses can save $250 a year, per desk (more as prices rise). Reducing the load from always-on devices would save $8 billion annually and save around 64 billion kilowatt-hours of electricity a year. Introducing guidelines to energy efficiency measures and providing training to employees can help reduce costs.
One of our most effective recommendations is the "last man out" switch, a simple way to ensure that all non-essential equipment and lighting is turned off at the end of the day, thereby minimizing energy wastage.
An energy efficient office can save up to 65 percent on energy bills. The most common action to reduce emissions is switching to low emission lightbulbs (29 percent). However, businesses need to go beyond simply switching to LEDs or replacing their windows. Redesigning office spaces could make a big difference in energy saving, including adding insulation to the inside of external walls, maximizing natural light to reduce dependency on artificial lighting and using natural ventilation when possible.
Some businesses can be limited in how they refit current spaces, especially in the case of listed buildings. However, there are ways to ensure that energy-efficient savings comply with national and local laws.
When searching for new opportunities, business owners should keep in mind broader net-zero strategies and not simply be satisfied with the short-term, low-cost options. Factors such as location, air quality, lighting, water usage, EPC Ratings, accessibility, flexibility, adaptability and perhaps "Mixed Use" options should be considered when determining the most sustainable building option.
It's no longer a choice, but a necessity for businesses to cut down on their energy usage and implement a holistic plan for net-zero. While a net-zero strategy is about more than just operational emissions and energy, many companies tend to be preoccupied with bigger pieces such as their Scope 3 emissions – leaving energy efficiency off the agenda.
As economic growth continues to uplift demand to the grid, the transition to clean technology and electric vehicles isn't enough. A net-zero strategy is what sets your business up for success.
William Theisen is CEO of EcoAct North America.  
The post "On the Path to Net-Zero Energy" appeared first on Building Operating & Management