Major issues like COVID, supply chain problems, and inflation recently caused an economic downturn, raising concerns that the country could be facing a recession. Although some experts suggest the United States may now be on the road to recovery, it's important that facilities managers be prepared to further stretch their dollars during tough economic times.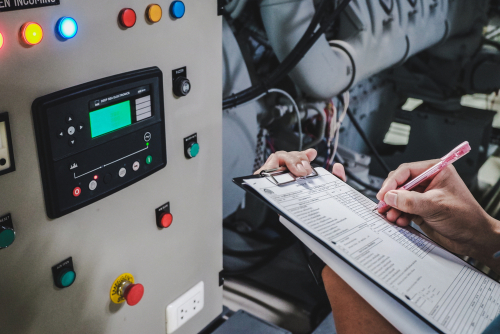 Some of the growing challenges facilities personnel have seen this summer include:
Increasing cost of items—as much as 87%;
Increased shipping rates—over 500%;
Longer lead times—as long as 60 months for electrical switchgear—and growing backlogs, with "normal" not expected to happen until 2024; and
Reduced availability of products, such as plastics, which are down 15%.
After citing Staffing Industry's American Community Survey statistic that 27% of the "skilled labor workforce" is expected to retire by 2030, Rimmer advised, "I know some of you are holding on for that light at the end of the tunnel, that we're going to round that corner, that eventually we will get people that want to do work. You might want to rethink your strategy on that and find ways to work smarter."
These shortages are caused by a lack of labor and parts:
COVID shut down the economy, but not enough people returned to the workforce after the economy opened back up due to a retiring workforce and the "Great Resignation," according to the National Association of Workforce Boards, as cited by Fox Business in February 2022.
47% of employers report a shortage of workers, according to the National Association of Business Economics, as cited by CNN in October 2021.
69% of employers are struggling to hire, which is up from 14% in 2010, according to a ManpowerGroup Survey cited by Forbes in September 2021.
Additionally, companies have historically been dealing with deferred maintenance for a while due to aging infrastructure and a lack of resources. However, facilities managers should take this opportunity, especially in light of recent positive economic news, to break the cycle that causes systems to prematurely fall apart.
Another way facilities managers can cut costs is by reviewing their energy management strategies, which can include, among other things, maintenance, system controls, and system costs.
"We need to work with our customers as we transition from reactive to proactive," Rimmer explained.
Being more proactive on maintenance might mean a slower response to reactive maintenance responses, such as work orders, which customers should be aware of.
The slower speed is worth it, as reactive maintenance can cost 50% more than proactive maintenance.
PM for FMs
There are 10 major ways for facilities professionals to bring preventive maintenance (PM) back to their facilities:
Maintain equipment, schedule PM using CMMS or IWMS, set aside technicians or hours for PM, and prioritize PM versus corrective maintenance (CM).
Record accurate information on CM work orders to properly allocate resources and staff, associate parts with PM, and have time estimates.
Monitor progress by tracking the ratio of PM to CM, and create goals for a better PM rate.
Prioritize the backlog of deferred maintenance projects.
Clearly inform management of the impact on operations when assets go beyond the use of life due to a lack of proper maintenance. Also determine uptime and downtime rates.
Plan for replacement using facility condition assessment data, which includes the estimated replacement cost and year.
Use a facility condition index to educate management and compare buildings to each other on the same campus or site. Also show return on investments.
Evolve through technology, which can include building controls, energy management, rounds and readings (collecting data points of gauges), and infrared, to take care of issues before they become major problems.
Optimize operations through technology, and provide data to workers through smart devices, which could include work order histories, manuals, drawings, and parts. It should also allow easy entry through QR codes, talk to text, and drop-down menus. Also be sure to provide real-time updates to customers on work orders.
Optimize resources, and create quality control checklists that initiate follow-up work orders. Also use mobile ordering, and integrate it with the inventory side. Additionally, keep techs in the field by utilizing runners to pick up items from the warehouse and bring them to the techs.
Facilities managers should utilize technology and more efficient work methods to help cut costs in the long term. Failure to do this could result in the need to replace equipment and buildings before their estimated end of life. Be sure to watch the entire "Facilities Management in Economic Uncertainty" webinar on demand.
John Rimmer, President of FM360, recently presented a webinar on Facilities Management Advisor entitled "Facilities Management in Economic Uncertainty," sponsored by TMA Systems. Rimmer has over 25 years of facilities management experience in a variety of capacities and is a strong advocate of computerized maintenance management systems (CMMS) and integrated workplace management systems (IWMS) to provide a central nervous system to facilities.
The post Reducing Costs During Economic Uncertainty Using Preventive Maintenance appeared first on Facilities Management Advisor.