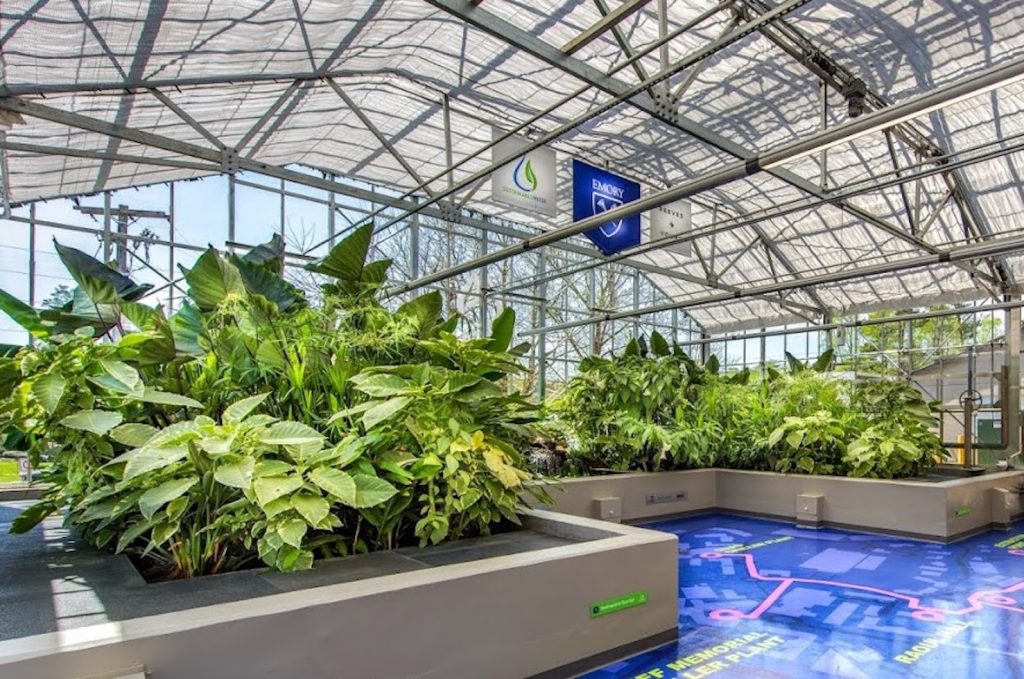 Climate change is already having an impact on the water cycle, leading to longer and more severe droughts and more frequent extreme precipitation and flooding. As the world faces more water scarcity and water-related crises, the issue of managing water and investing in water resources has taken center stage.
One company addressing these challenges is NextEra Distributed Water, a division of Florida-based NextEra Energy. The company provides commercial-scale water reclamation and reuse projects across the United States. Distributed Water focuses on water management solutions that reduce water use to minimize risk, enhance resiliency and provide long-term savings without requiring upfront investment from clients.
I spoke with Eric Lohan, director of technology at Distributed Water, about the current state of water infrastructure in the United States and the risk and opportunities companies and investors should be tracking. Lohan has worked on water reuse projects for over 20 years and has developed the first decentralized water reuse projects in several cities including Atlanta, San Francisco, Austin, Texas; Portland, Oregon; and Richmond, Virginia.
Matt Orsagh: What do you see out in the field? Should we be concerned about water resources in the U.S.?
Eric Lohan: Water availability and quality issues are regionally variable. Different communities and companies have varied exposure. The Southwest is facing unprecedented water supply issues with Lake Mead and Lake Powell at historic levels that attract a lot of media attention, but there are regional challenges in other areas of the country as well.
Climate impacts are not just affecting water supply but also stressing water infrastructure causing municipal outages as cities throughout the country respond to hurricanes, deep freezes, dramatic flooding and other issues. These impacts inevitably drive municipal water and sewer rate increases as cities try to upgrade water supply and collection systems to address conditions beyond what was previously considered possible.
Orsagh: How does water matter to companies?
Lohan: Water goals are increasingly important to companies across many industries. Water has historically been a key metric for many companies; however, we are seeing a transition from water reduction goals of 25 percent by 2025 to more aggressive targets such as water neutrality reflecting the perceived increased risks. Water neutrality simply means that an increased demand for water needs to be offset by reducing demand elsewhere in the system. Companies are developing these goals for existing facilities as well for newly established facilities, particularly when development occurs in water stressed or risk prone areas.
Water has historically been a key metric for many companies; however, we are seeing a transition from water reduction goals of 25% by 2025 to more aggressive targets such as water neutrality reflecting the perceived increased risks.
There are important financial drivers to conserve or reclaim water. The American Water Works Association has found that over the last 20 years water and sewer rates have increased at 2.5 times the Consumer Price Index. The highest water and sewer costs are not always associated with water-scarce areas, however. For example, large cities in the Southeast and Northwest have among the highest water and sewer rates in the nation.
For many industries, developing resilient water supply is quickly becoming essential. All hospitals have back-up power systems, but few have any back-up water systems. Yet water is essential for sanitation, air conditioning and heating, sterilization of medical instruments, cooling of [magnetic resonance imaging] machines and other essential healthcare equipment.
Orsagh: How does water matter to investors?
Lohan: Water challenges present both an opportunity and risk to investors that require careful consideration. The scarcity and reliability issues above present clear risks for many companies and industries.
Several industries are particularly water-intensive select examples are data centers, chip manufacturing, [electric vehicle] batteries and breweries. Many rapidly developing areas of the [U.S.] are water-stressed — any companies in these areas could experience financial risk.
Many areas of the country with the best solar and wind resources are water-stressed — presenting challenges to co-locating energy-intensive industries with renewable energy sources. Water challenges, however, present business opportunities for new water efficiency, conservation and reclamation technologies and applications. We look for opportunities where new water infrastructure systems can solve multiple goals, such as reducing water costs while also reducing waste hauling or energy costs or meeting corporate water footprint goals while addressing wastewater compliance or operational staffing issues.
Orsagh: How is water reclamation an essential piece of our water strategy?
Lohan: Water conservation and efficiency are critical but not sufficient in most situations to address water shortfalls and reliability challenges. Fundamentally, we need to recycle or reclaim wastewater to balance our water budgets and preserve enough freshwater resources for ecosystems and future generations. The most cost-effective approach is first reclaiming water for non-potable applications such as heating and cooling, irrigation, toilet flushing and industrial use, and saving potable water for direct human use.
Orsagh: How is scale important in water reclamation?
Lohan: Opportunities exist to reclaim water at multiple scales. This can come from smaller scale recycling household water from things like laundry, showers and sinks, which is called "graywater," for lawn irrigation. On the larger municipal scale, direct potable reuse systems can directly feed reclaimed water to aquifers or water reservoirs. In general, reclamation opportunities can be done at a variety of sizes; at the building-scale, district-scale or municipal scale.
District-scale water reclamation systems are an emerging trend which are quicker to implement than municipal-scale projects and can be privately funded yet are much more impactful than building-scale systems, which will take a long time to reach the critical mass necessary to address water shortfalls.
Our WaterHubs are district-scale water reclamation systems that help campuses, airports, healthcare facilities and industries reclaim water. They are funded through a water processing agreement, similar to a power purchase agreement, which requires zero-capital investment for clients while providing long-term water savings. These agreements remove development and operational risk from facilities and industries so they can meet ESG and long-term financial targets but stay focused on their core business.
Examples include:
Emory University in Atlanta reclaims over 400,000 gallons of campus wastewater per day in the peak cooling season to offset 40 percent of total campus water use at four campus chilled water plants.
Phillip Morris USA's largest facility in Richmond recycles about 150 million gallons of water per year for industrial heating and air conditioning systems. This reduces their water footprint by over 60 percent.
The Cummins Rocky Mount Engine Plant in North Carolina almost had to temporarily suspend production due to local drought conditions and embarked on a process to reclaim all wastewater onsite for HVAC reuse to bolster resiliency. Opportunities to reduce waste haulage fees were also implemented converting waste directly into a fuel source.
Orsagh: What are some places that get water right? What have they done?
Lohan: Innovative cities are charting different approaches based on local requirements and goals.
San Francisco has developed a non-potable water ordinance requiring all new construction over 100,000 square feet to incorporate building-scale water reuse. The San Francisco Public Utilities Commission Onsite Water Reuse program has incentives for innovative district-scale water reclamation projects.
The New York City Department of Environmental Protection has developed a water and wastewater billing schedule that incentives decentralized water reuse with rate reductions for projects that reduce water usage by 25 percent or wastewater generation by 75 percent. A water conservation and reuse grant program has also been established for building- and district-scale projects.
Austin has developed a municipal Water Forward integrated water resources plan to foster building-, district- and municipal-scale reuse. It projects that by 2040 almost 7 million gallons per day of wastewater will be reclaimed by building and district scale projects. The city of Austin also recently passed an onsite water reuse systems ordinance, and Austin Water has established a pilot incentive program to support district- and building-scale reuse.
The post "Water recycling programs are on the rise" appeared first on Green Biz