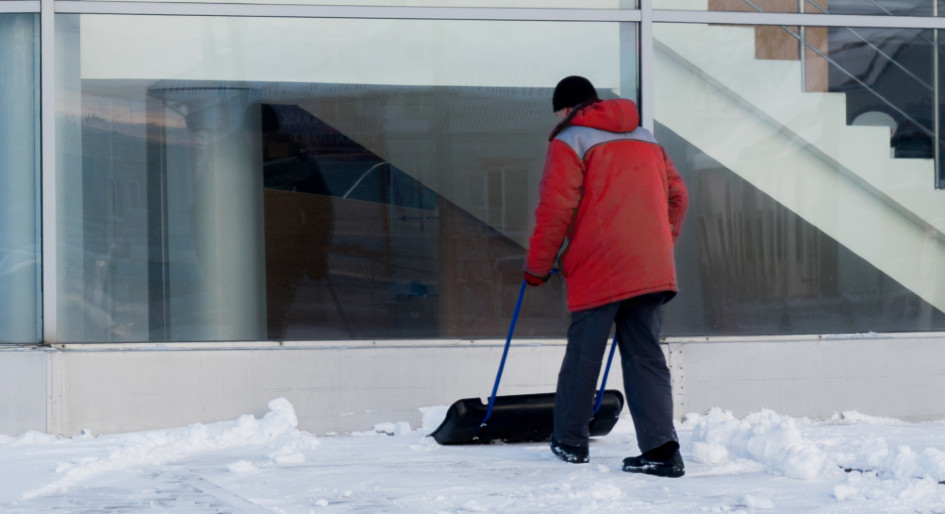 Canadian winters are unkind to residential and commercial properties. Over several months, harsh temperatures, severe storms, freezing rain, and accumulating ice and snow can push a building's resiliency to its limits. Therefore, as the temperature begins to dip, there is value in reviewing the potential winter-related disasters that may take shape and how to either prevent or respond to them effectively.
Floods & Water Damage
Water from melting snow and ice adds up over the winter months. When that water finds its way through the roof or building envelope, it can cause damage to interior building components, leading to occupant safety risks and costly repairs. Moreover, pipes that are inadequately insulated (e.g., those within basements and garages) can freeze and burst, creating further headaches.
How to prepare: Keep an eye on the snow and ice accumulating on (and around) your building and remove the material before the excess weight causes rooftop damage and before ice dams form. Also have your roof inspected to ensure any cracks, holes, or loose shingles are dealt with before they have a chance to let the snow or ice in. During a roof inspection, remember to check that drainage components are free from debris and properly insulated to prevent water from collecting and freezing.
Shelter from the storm
Even the toughest buildings can be worn down by severe winter storms as winter hail and snow chip away at exterior components and/or damage vital equipment. Setting up a proactive maintenance strategy and putting together an emergency response plan will help mitigate the damage.
How to prepare: Take action if you know a storm is approaching. Shutter the building windows, secure outside doors, and bring in any outdoor equipment and furniture that the wind could toss around. It also pays to collaborate with building exterior specialists who can ensure building envelope deficiencies are spotted and addressed so they don't get worse in a storm.
After the fact
Sometimes, there's nothing you can do to avoid a winter-related building disaster. In these cases, it is important to act quickly and seek professional restoration help to minimize property loss and business interruption. At First Onsite, our five-step disaster response strategy includes the following:
Assessing structure damage (e.g., roofs, walls, ceilings, floors) and restoring or rebuilding as needed.
Safely removing snow loads on roofs while also installing heating cables or applying environmentally friendly chemical deicers to improve rooftop drainage where these techniques apply.
Inspecting for and repairing any electrical systems and plumbing system damage.
Preventing mould growth by using thermal imaging cameras to examine the building for hidden pockets of moisture within the insulation and wall cavities.
Making necessary alterations and renovations to prevent future recurrences.
Winter can be wicked to Canadian properties. Still, some preparation and emergency planning go a long way toward keeping occupants safe and preventing costly damage.
The FIRST ONSITE property restoration team comprises tradespeople and technicians who have received special training for disaster emergencies of all types: water, sewer, fire, wind, smoke, mould, oil spills, vehicle impact, and much more. Learn more at firstonsite.ca.
The post Winter Property Disasters: Knowing the risks, preventing the damage appeared first on REMINET.