The use of internet and digital tools has become a ubiquitous part of business activities across all industries. From emails to cloud-based SaaS tools, digital technology drives the modern business environment. Even the manufacturing sector relies on IIoT technology and digital tools like manufacturing execution systems (MES) to run everyday operations. All modern facilities have to provide communication networks to facilitate this shift in how industries operate. The network has to be fast, reliable, and easy to use.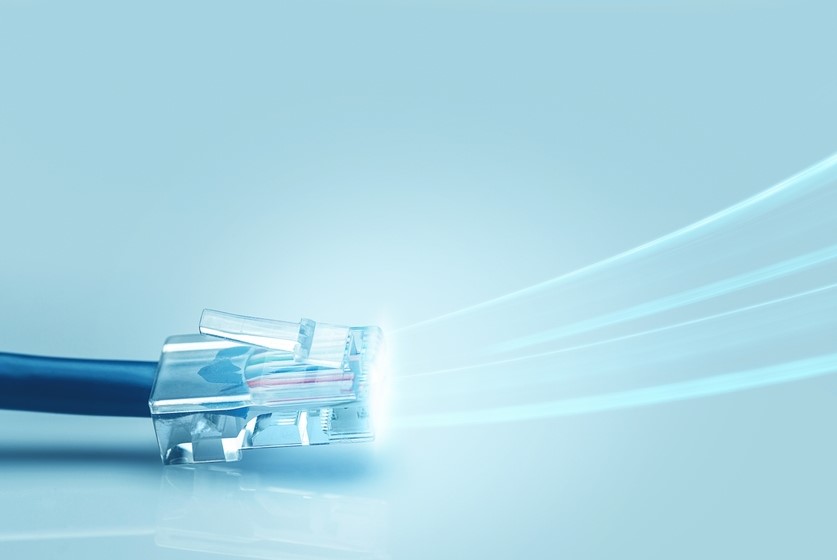 Wired or Wireless Networks
Broadly, you have two types of communication networks: wired and wireless networks. Wired networks use ethernet cables, fiber optic cables, and structured cabling solutions to connect endpoint devices to the internet. Wireless networks connect endpoint devices to the internet with wireless technologies like WiFi. The two types of networks fundamentally differ in design and operations. The choice of which type of network suits you depends on your requirements and use cases. The following sections cover some of the considerations that go into making this decision.
Endpoints
Endpoints are the devices that need to be connected via networks. Some devices only support wireless networks while some other devices support only wired networks with specific protocols. Some devices may support both types of network connections. The devices that will be used in your facility will determine the type of network you need. The type of network you choose must be supported by all the devices in your facility. Sometimes your facility might need to support devices that connect wirelessly and devices that require a physical connection. In such use cases, you will require a hybrid network that supports wireless and wired devices.
Coverage
The area to be covered is a huge factor in the type of network you need for your facility. Wireless networks have limited coverage. Its range is limited to a short distance around the WiFi installation. If your endpoint devices are clustered in a small area, wireless networks are viable for your facility. But if the endpoint devices are spread over a large area, you will need wired connectivity between wireless routers located in different locations of your facility. Larger facilities cannot solely rely on wireless connectivity; you require wired connections supporting wireless networks.
Mobility
As you can guess, wired networks do not support mobility for endpoint devices. If people in your facility may use various portable devices and equipment, wireless networks are an absolute necessity. Some other facilities may have only fixed devices. In such a scenario, purely wired networks are feasible. The mobility requirement of endpoint devices is a determinant factor in choosing the type of network for your facility.
Bandwidth
Wireless networks typically have bandwidths in the range of megabits per second. The most common bandwidth of WiFi networks is 50 megabits per second. On the other hand, wired networks have bandwidths in the range of gigabits per second. If the use case in your facility requires large data transfers, wired networks deliver better performance where wireless networks falter. There might be cases where only a few endpoint devices in your network need large bandwidths. In such cases, you can opt for wired networks to connect those specific endpoints and wireless networks can connect the remaining devices.
Cost
Cost is another consideration in determining the type of network suited for your facility. Wired networks in general are costlier. You have to lay down ethernet cables to each and every endpoint. You also require multiple hubs, switches, and other network devices to connect multiple devices. On the other hand, multiple endpoint devices can be connected with a single wireless router. In terms of delivering just network connectivity, wireless networks are much more efficient than wired networks.
Cybersecurity
Cyberattacks have become a threat to all modern businesses. Before the use of digital tools, facilities worked in silos. Any malicious actor required physical access to the building to attack the facility. Now, cybercriminals can infiltrate the data networks of the facility and execute cyberattacks. Wireless networks do not connect directly to endpoint devices. It spreads over an area, and all wireless devices in the vicinity can access the signals. Only authorized users can connect to the network. But a skilled cybercriminal can access the network by bypassing security without physical access. To infiltrate wired networks physical access is required. From a cybersecurity perspective, wired networks are much more secure than wireless networks.
The Balancing Act
Multiple factors affect the decision of what type of network you need for your facility. The requirements of endpoint devices, coverage, security, mobility, costs, and bandwidth were discussed in this article. Most of these factors work in opposing directions. For example, if you need higher bandwidth, you will need to opt for dedicated wired networks. Such a configuration will increase the cost of installing a new network.
Your particular facility might have specific factors that were not mentioned in this article. The decision on which network design to adopt will require a balancing act of various design factors and requirements of your facility. The best way forward is to seek out expertise from experienced network installers with a history of working with a wide range of use cases. All modern facilities require strong and reliable network connections.
Patrick Chown is the owner and president of the network installation company The Network Installers. The Network Installers specializes in network cabling installation, structured cabling, voice and data, audio/visual, commercial WiFi, and fiber optic installation for industrial and commercial facilities.
The post Wired or Wireless Networks: What Suits Your Facilities? appeared first on Facilities Management Advisor.