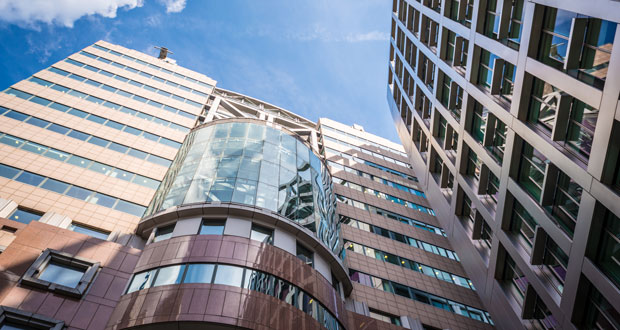 The current economic backdrop presents both challenges and opportunities for real estate and facilities management. According to Top Facilities Management Trends for 2023 the latest part of CBRE's wider facilities management series which regularly releases articles to share experience and knowledge in the facilities management space, clients will be looking to reduce costs and gain cost certainty.
This will manifest in facilities management contracts that focus on value for money and partnership, including longer term, fixed price contracts that offset the effects of inflation. The ultimate conundrum for facilities management providers will be trying to balance the client need for cost optimisation with new uplifts such as the recent rise to the living wage and the material price increases for both consumable and fixed goods.
The trends article by Kevin Lynn, CBRE's President UK, Facilities Management and Anna Fowler, CBRE's UK Strategic Development Lead, Facilities Management, also suggests economic uncertainty will drive companies to use facilities management providers to reduce risk and improve operational efficiency – more so than in 2022.
Business continuity planning will have more focus with greater attention on building a robust supply chain. There will be a rise in building and asset automation, the internet of things (IoT), and a more pronounced migration from planned maintenance schedules to condition-based maintenance as clients look to reduce cost and have better anticipation on asset lifecycles and the associated capital planning requirements.
The report also takes a 'deep-dive' into the details of CBRE's 2023 facilities management trends, focusing on three key elements to optimal workplace strategies – physical, human, and digital.
Among the findings it says data will be a central facility management trend in 2023 with the lens firmly focused on improving data quality to support decision-making. Sensor technology will continue to be deployed to create smart buildings and more connected workplaces. Occupancy Management will continue to be a big trend in 2023, with many prioritising data quality and technology investments to develop better workplace insights.
To access the full report click here:
The post Economic turbulence brings both challenges and opportunities to the FM sector finds new CBRE report appeared first on FMJ.