Ensuring the safety of the people who occupy your facilities should be your No. 1 goal. A safe facility generally means that the people working there are doing better work. Those who come to work feeling safe can apply all their energy to the task at hand instead of worrying about whether something bad will happen.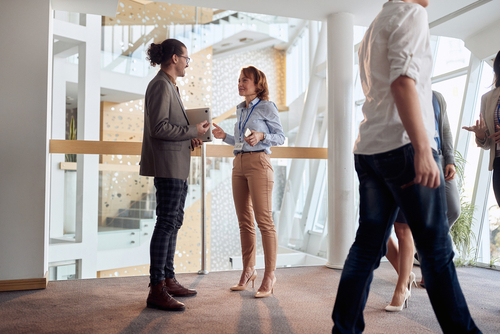 Creating a safe environment starts from the top and works down. When it comes to safety, it takes a team, and you want to ensure that every team member is on the same page and shares the same goals. This requires commitment and keen observation.
It Starts with the Culture
For any facility to be and feel safe, you must have a culture of workplace safety. That means you must show concern for the well-being of the people occupying and working at your facilities. The next step to safety culture is observation. That means that you need to be present and focused on how things can be better. If something is unsafe, it needs to be reported, and employees need to feel like they can go to management and report things. On top of everything else, employees need to be in the know when it comes to safety procedures in the facility.
Train Safety First and Often
One of the first things people need to learn when they come through your door is the safety protocols for the facility. This part of training should be more thorough than anything else. After that, you should hold monthly meetings to review the protocol again to ensure it is fresh in everyone's mind. How much your employees know and understand safety protocol is up to you and your leadership team.
Use Clear Signage
Labels are an inexpensive and great way to help maintain safety standards. Sometimes, when you have been somewhere long enough, it is easy to forget specific details. Accidents can happen quickly; all it takes is losing your train of thought for one second for something bad to happen. Having signs and labels posted everywhere is a great way to keep people on their toes and remember proper safety protocol.
Use the Right Equipment
The equipment in your facility should be up to date and checked regularly to make sure that everything is in proper working order. You also want to make sure that you have equipment and technology to make your employees feel safe.
For example, having a system that regulates building access control can give your employees peace of mind. These systems help you know who is in the building and if you need to execute an emergency lockdown for some reason.
Reward Safety
People like being recognized for doing a good job, and they should also be recognized for their commitment to safety. These could be literal rewards that you give out to employees who exhibit safe behavior or a simple "thank you" for someone who brings a concern to your attention. If workers come to you with an issue and see it addressed, they will feel much safer in your facility.
Creating a culture of workplace safety will ease any anxiety your employees may feel. And when employees feel safe, they are more likely to work more effectively.
Josh Bray is the head of LobiBox, a complete visitor management system designed to help turn building access into a modern amenity. With years of experience in supporting small businesses and local brands, Josh and his team are eager to help people start saving money and protect their businesses or communities.
The post 5 Ways to Ensure that Facility Occupants Feel Safe appeared first on Facilities Management Advisor.