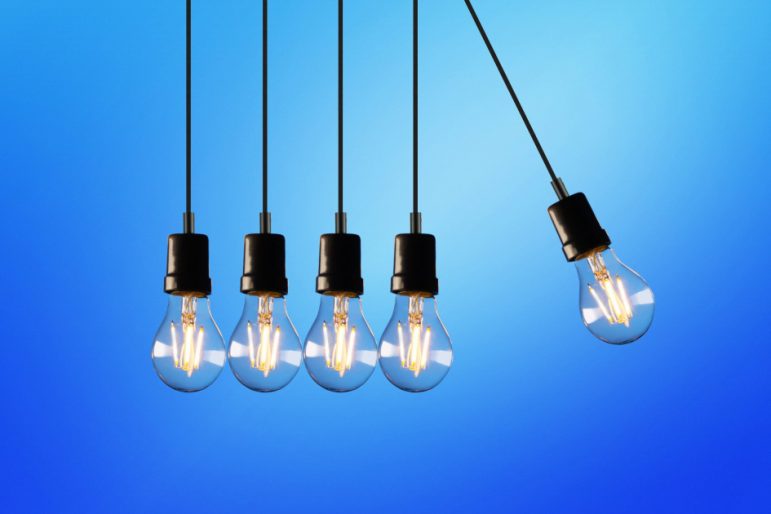 These days, every cent counts, and commercial lighting rebates may be a way for your facility to make the most of your lighting choices. It's more than just receiving free money, though; the real benefit is in the savings you'll incur as a result. Often by installing certain equipment or products, you'll set your company up to cut energy consumption – and costs – going forward.
Electric vehicle chargers and air filtration rebates may have gotten the most recent news coverage, but there is an opportunity for you to capitalize on your commercial lighting, too.
Types of commercial lighting rebates
Lighting rebates fall into one of three categories:
LED lighting: This is the most common energy rebate, covering a wide range of products and applications when you switch to an energy-saving option.
Lighting controls: Mostly seen in project add-ons, these include things like remote, wallbox, luminaire-mounted occupancy sensors and daylight-responsive controls. Facility managers often choose to take advantage of these rebates when they are upgrading monitoring systems and looking at energy savings.
Networked lighting control systems (NLCs): This refers to intelligent systems that communicate with a network, and these upgrades generate about 47 per cent more in energy savings. Due to the rapid growth of facility technology and smart buildings, NLCs make up more than a quarter of 2022's commercial lighting rebates.
Getting a rebate
How do you know which rebates you qualify for or how to budget accordingly? Here are some tips so you don't miss out on rebates that could help your facility:
Do your research: Several options may be available to you, depending on your facility's size and location. Visiting websites that break down the requirements and allowances can save you time and get you on the right track.
Think ahead: Many rebate programs require a pre-approval or application process. Before you invest, make sure that you qualify and can receive the funds to cover the costs. These funds can also be released in stages, so taking scheduling into account could save you from being out of pocket.
Know your products: Many rebates focus on specific products to qualify. Look to companies like Energy Star for the information you need on products, services, and rebate programs for commercial use.
Commercial lighting rebates provide the potential for you to save money and lower your energy consumption. Do your homework, plan ahead, and choose the right products so your facility doesn't miss out.
The post Are you missing out on commercial lighting rebates for your facility? appeared first on REMINET.