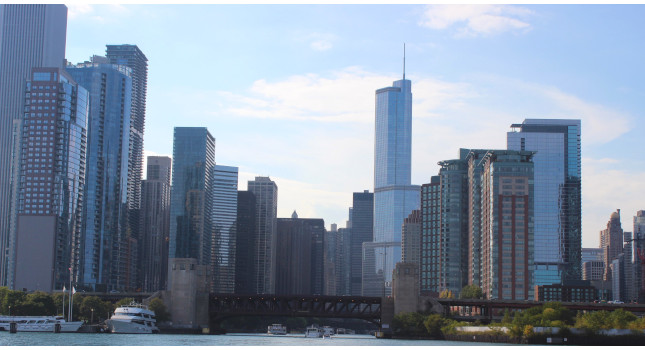 The number of internet-enabled devices in everyday use has skyrocketed in the last several years. In 2018, there were about 2.4 networked devices per capita. By 2023, that number is expected to be 3.6, which is around 29.3 billion internet-enabled devices around the world. While many will be smartphones, tablets and other personal devices, an increasing number will belong to the Internet of Things (IoT). From everyday objects to specialist equipment like CCTV cameras and medical sensors, these devices are already being used in homes, businesses and healthcare settings and are only going to continue to grow, especially in hospital design.
IoT is beginning to impact the way the healthcare industry operates and makes plans. IoT is likely to have major applications in hospitals and the wider healthcare industry because it allows doctors, nurses and hospital managers to improve patient care, patient outcomes and hospital efficiency,
What kind of applications can we expect to see? How will the IoT impact hospital design? Looking into the future of smart hospitals and examining how IoT-enabled devices could be used can provide some insight.
The IoT and healthcare
The idea of a smart hospital isn't new. Healthcare providers have been using IoT technologies to make their business processes faster, more controllable and efficient for years. As devices linked to the IoT become smarter, the number used in the healthcare industry will continue upward.
The IoT can provide many important applications in the healthcare industry such as:
Safety
Patient monitoring
Communication
Financial efficiency
Energy efficiency.
Automatic lighting and thermostats can be used to ensure patients are comfortable. Wearable, internet-enabled monitors can be used to inform doctors of a patient's condition. Ultraviolet light sanitation systems can be used to sterilize hospitals, preventing infection.
From a safety perspective, internet-enabled sensors could be used to check for smoke and fires, improving safety and decreasing instances of nuisance alarms. Smart monitoring and integrated Bluetooth emergency button systems can boost security and help to keep patients and healthcare professionals safe.
Many IoT devices aid communication between healthcare professionals and hospital departments. This can speed up services and help healthcare settings make patient care more efficient.
How IoT impacts hospital design
IoT also can impact a hospital's physical and digital design. Improved premises monitoring can help ensure a smooth flow of patients, which could minimize the need for waiting rooms and ease congestion in treatment areas.
According to the Occupational Safety and Health Administration (OSHA), cramped waiting areas and long waiting times are two major factors in violence against healthcare workers. Addressing these issues could help to reduce violence and keep hospital workers safe.
IoT will play a large role in making hospitals more energy efficient. Hospitals could be designed with automatic window shading to keep rooms cool, reducing the need for air conditioning. Motion-activated can help to reduce energy consumption, and monitoring hospital occupancy can ensure that resources are used efficiently.
The data produced by IoT will inform the future of hospital design. The data can be instantly uploaded to the cloud and analyzed to spot trends and issues. This will provide architects and engineers with information on how hospitals are used, allowing them to adjust their designs to better suit the healthcare system.
IoT is growing in scale every year. It's influencing the way hospitals by offering many possibilities for improving safety, efficiency and usability. With more and more devices being a part of IoT and technology becoming smarter and more targeted, IoT looks set to be an integral part of the healthcare industry.
–RTS is a content partner of CFE Media and Technology.
The post "What healthcare IoT could mean for hospital design" appeared first on Consulting-Specifying Engineer