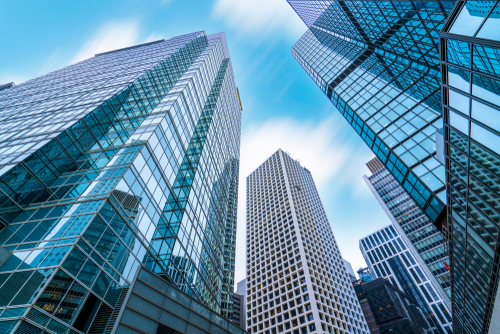 In the aftermath of the COVID-19 pandemic, the commercial real estate and building management sectors have had the opportunity to adapt and capitalize on new opportunities. Among the various sectors comprising the industry, the U.S. engineering and construction segment has demonstrated impressive growth, with a notable 8% increase in construction spending during the beginning of 2022, as reported by Construction Analytics.
As we move toward the second half of 2023, varying growth rates across different industry segments are likely to emerge due to increasing costs and labor shortages. Deloitte's 2023 Commercial Real Estate Outlook reports that just 40% of global real estate CFOs anticipate higher revenues than the previous year, while 33% plan to cut expenses.
Despite the uncertainty of interest rates, commercial real estate buyers and sellers anticipate stable property values and new tax credits that will promote exciting new projects. However, as offices reopen and tech companies downsize, building owners and managers must reconsider their property and capital utilization while adapting to evolving tenant needs and offering flexible options.
In 2023, building owners and managers are placing their trust in proptech to enhance the functionality of workspaces and boost the value of their properties, and the focus is now on the return on investment (ROI) of creating and embracing building technologies. Let's examine some of the trends that are beginning to take shape.
Redefining Properties for the Hybrid Workplace: Maximizing Value and Flexibility
Property owners and managers are adapting to the changing needs of the modern workplace by investing more in their existing properties. The goal is to create greater value in their portfolios by designing spaces that meet the hybrid needs of tenants, while minimizing redundant office space and property risk.
By leveraging IoT-based solutions, property owners can track availability, create transparency with tenants, and ensure smooth shared use. These solutions enable a single, mixed-use property to cater to the needs of multiple organizations, such as offices, schools, kitchens, light manufacturers, and indoor growers, offering compatibility and value to a diverse range of tenants.
Flexible Leasing Options for Property Owners
Property owners can benefit from offering tenants shorter-term leases, providing them with protection against uncertain market conditions while offering the opportunity to raise rents in line with inflation. Longer-term leases can also be offered to anchor tenants, such as restaurants, fitness centers, or spas, whose customer experiences are linked to physical space. By offering a combination of flexible and longer-term leases, property owners can strike a balance that benefits both them and their tenants.
Predictive Maintenance for Efficient Building Management
Forrester's Global Tech Market Forecast projects a 4.7% growth in global tech spending from 2022 to 2027, with spending expected to reach $4.4 trillion in 2023. Real estate firms that invest in technology can gain a competitive advantage by maximizing efficiency and accommodating flexibility and risk.
Honeywell predicts that building management systems will increasingly use algorithms to optimize energy efficiency and occupant well-being. Such systems can identify hidden energy waste and balance occupancy, weather conditions, and utility pricing. By relying on predictive maintenance instead of reactive break-fix operations, these systems allow for proactive insights and operational pivots, ensuring that building operations run smoothly.
ESG Takes Center Stage in Real Estate Industry
Approximately 40% of greenhouse gas emissions can be attributed to building construction and operation, creating a sense of urgency for property managers to prioritize decarbonization and implement environmental, social, and governance (ESG) strategies.
According to Deloitte, many real estate firms are just starting to address their ESG compliance, with only 12% ready to implement changes immediately. However, most plan to begin or intensify the integration of ESG data in their strategies within the next year or two, driven by pressure from financiers, regulators, and tenants.
The federal Infrastructure Investment and Jobs Act, along with the CHIPS and Science Act, will provide tax credits to support the shift toward electrification. The construction of more sustainable and energy-efficient buildings will increase, with features like rooftop solar panels, parking lot canopies, and electric pumps replacing fossil-fuel-based HVACs and water heaters. Additionally, incentives will encourage the redevelopment of brownfield sites.
AI-Powered Efficiency: Doing More with Less in Real Estate
As AI becomes an integral part of digitized building technology, CIOs are experiencing an increase in responsibilities. Proptech solutions data will play a critical role in helping maximize efficiency, assess energy usage, track ESG progress, improve occupant comfort, and ensure cybersecurity.
As companies face tighter budgets, they will look to optimize their resources and find ways to do more with less. This can be achieved by repurposing existing infrastructure to address new use cases—for example, adapting security systems to solve occupancy issues instead of installing dedicated occupancy sensors. Software solutions can also be used to address problems that previously required hardware, and there will be a greater shift towards cloud-based technologies to reduce on-premises infrastructure.
Due to persistent supply chain and inflation concerns, CIOs will favor longer-term partner agreements or open-source solutions to avoid vendor lock-in and automatic renewals. According to CIO Dive, executives will prioritize getting the most value from investments in SaaS solutions, people, and processes to drive business and maintain a positive experience for employees and customers.
Smart Buildings Key for Future
The smart building market is expected to grow significantly in 2023, fueled by a strong demand for flexible workspaces, energy efficiency, compliance with emissions regulations, and increased use of AI. The market is projected to expand from $80.62 billion in 2022 to $328.62 billion by 2029, with a compounded annual growth rate of 22.2%.
While some of these technologies have been available for a while, the post-pandemic era and the current supportive political and regulatory landscape present building owners and managers with a chance to seize opportunities and expedite ongoing initiatives.
The integration of technology into building operations is rapidly becoming a crucial aspect of the industry. Although the rate of adoption may differ depending on factors such as firm size, location, and segment, companies can benefit by proactively exploring the potential of new partnerships, flexible arrangements, and comprehensive data analysis to drive business value.
By Brian Turner,
Brian Turner, LEED-AP BD&C, is the CEO at Buildings IOT. As an internationally recognized expert in the field, Turner has helped professionals in the building industry optimize their controls and make their business processes more efficient. He has participated in product studies for manufacturers and has made presentations at industry meetings and events to international audiences including building owners, distributors, manufacturers, and system integrators.
The post 2023 Commercial Building Trends Include AI, Sustainability, and Predictive Maintenance appeared first on Facilities Management Advisor.