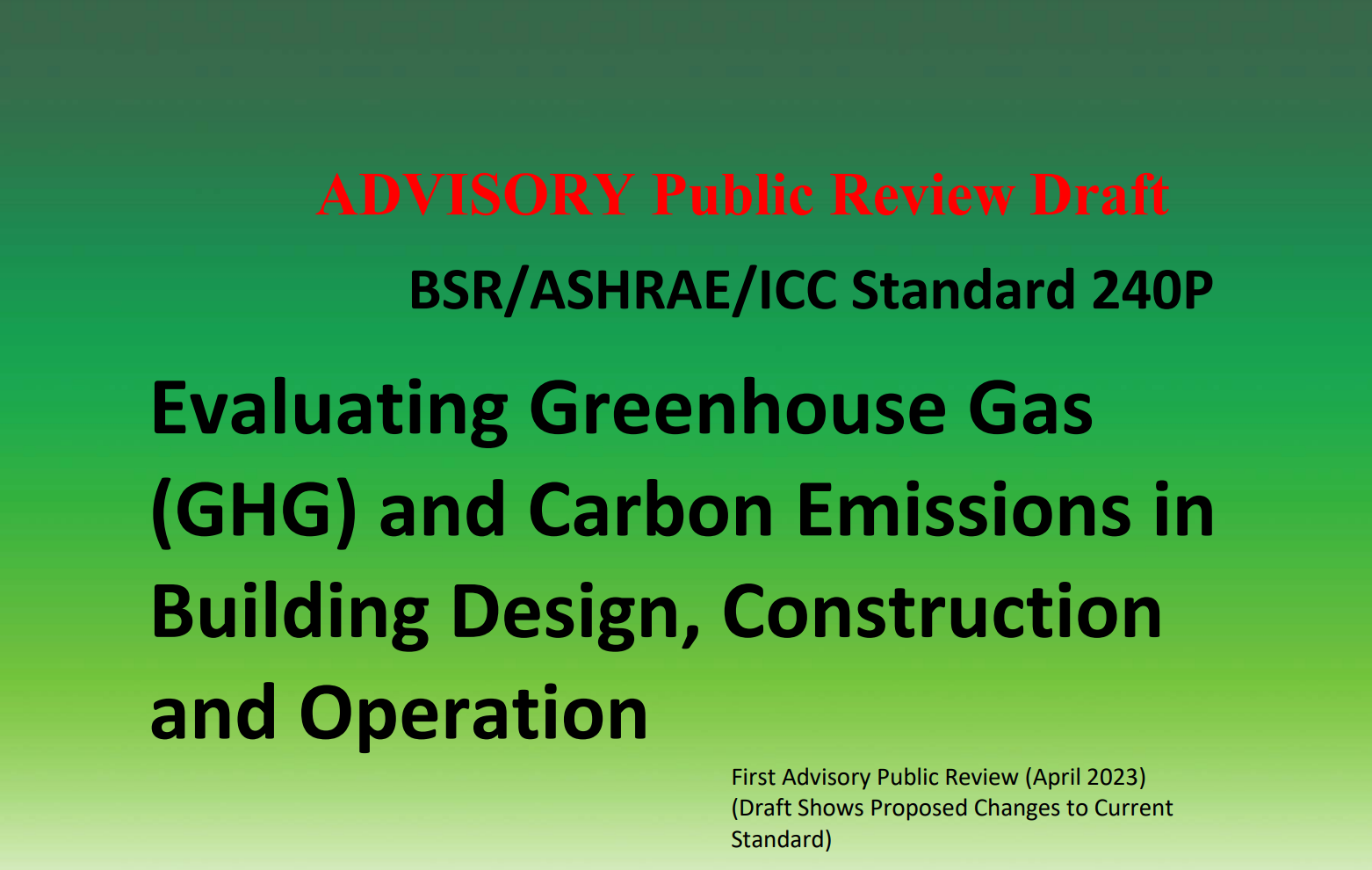 Public consultation has been launched on a new standard to guide the quantification of embodied and operational greenhouse gas (GHG) emissions in buildings. Interested parties have until May 21, 2023 to submit comments on the purpose, scope and proposed methodology of the draft standard, which ASHRAE and the International Code Council have jointly developed through a 37-member working group.
"ASHRAE remains committed to advancing effective building decarbonization strategies and were pleased to partner with the Code Council to develop this much needed resource," says Farooq Mehboob, 2022-23 ASHRAE president.
The proposed ASHRAE/ICC standard 240P sets out steps for quantifying and documenting GHG emissions associated with buildings, building systems and equipment throughout their life cycles. This could be applied to new or existing buildings, building portfolios or a portion of just one building. In addition to operational and embodied GHG emissions, it also addresses emissions that originate elsewhere and migrate to the building site.
The public review also seeks input on the proposed title for the standard: Quantification of Life Cycle Greenhouse Gas Emissions of Buildings.
"The Code Council is devoted to expanding on the tools needed to advance decarbonization across the industry and this public review draft highlights our ongoing commitment to this work" says ICC chief executive officer, Dominic Sims.
The post Input sought on quantifying life cycle GHGs appeared first on REMINET.