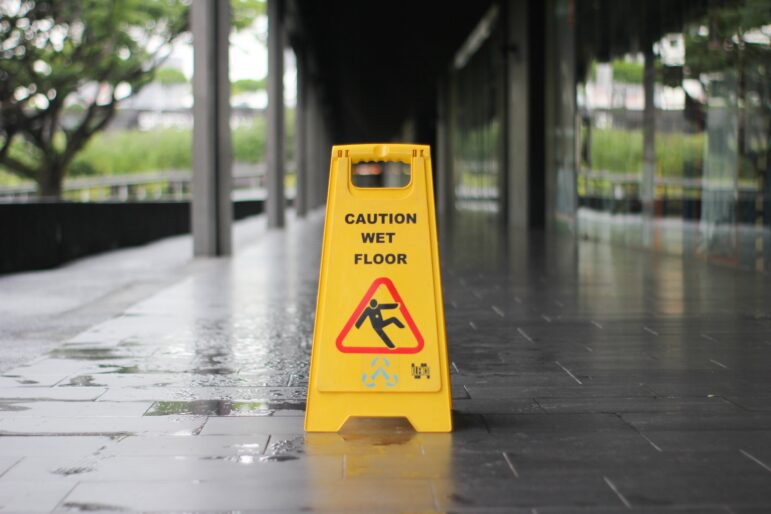 Winter brings snow, ice, and an increased risk for slip and fall accidents in your facility. Minimizing these risks and keeping your facility clean is something most maintenance managers will need to consider as the temperatures drop, and the snow starts falling.
There are several things you can do to stay vigilant in keeping your floors dry and safe and decreasing the risk of slipping and falling this season:
Although there is no formal requirement from OSHA (Occupational Safety and Health Administration), your workers need to be retrained each season on the hazards and practices to avoid slip and fall accidents on site.
Train your staff to be on the lookout for water on the floor, mopping it up quickly and using clear signage to warn visitors that the floors are wet.
Ensure that your lighting is adequate, keeping lightbulbs in working order so any temporary water or snow on the floor is easily visible.
Install matting from your front door throughout your facility to help trap water, dirt, and debris to keep surfaces clean and mitigate the risk of water on the floor.
Consider installing a temporary vestibule or pergola and outdoor matting to help try to keep snow and ice away from your building.
Ensure that all eavestroughs drain far enough away from your building that if that water re-freezes, it is not in the path of your entrance. These should be checked as part of your fall maintenance before the temperatures drop.
Be aware of all the ways slipping and falling can happen on your property and address each issue accordingly. Workers should avoid getting on a ladder with wet shoes, ice melt and snow removal should be a regular part of your outdoor maintenance program, and mats need to be cleaned and dried regularly to avoid any slippery build up.
Include clear signage on the exterior of your building, too, in areas that may be hazardous due to the weather.
If your facility is open 24 hours, ensure that you schedule cleaning at low-traffic times to make it easier for staff to clean safely and efficiently.
Keeping your workers and visitors safe is an important part of your maintenance program and winter brings additional risks with wet and icy weather. Be proactive in protecting the people in your building and mitigating the risk of slip and fall accidents this season.
The post Avoid slip and fall accidents in your building appeared first on REMINET.