Design/construction and facilities management teams are always waiting for project closeouts. Most of the time, it takes months (if not years) to receive all the final documentation after project turnover.
One would think that closeout packages would be compiled throughout the construction process, but often it isn't even started until weeks before the project is completed, and it drags on and on.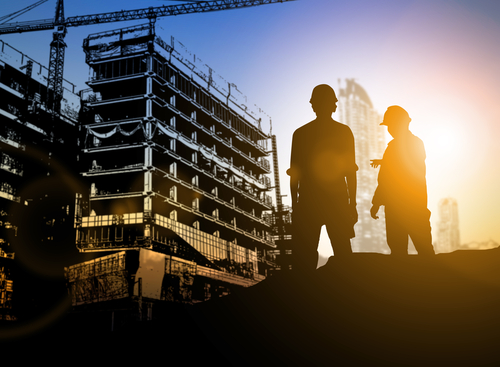 Closeouts sound pretty straightforward. Reality says otherwise.
According to the Associated General Contractors of America (AGC), 72% of firms say projects have taken longer than anticipated.
Large projects typically take 20% longer to finish than scheduled and are up to 80% over budget, according to McKinsey Global Institute.
According to the U.S. Chamber of Commerce, 62% of contractors report high levels of difficulty finding skilled workers, which could result in project delays.
Ideally, a project closeout checklist should include the original project requirements from all stakeholders, including timeline and budget.
Documents that will likely be needed to close out the job include:
Certificate of Substantial Completion
Completed Punchlist
Design Team Approvals
Inspection Certificates
Certificate of Occupancy
Lien Waivers
Final Pay Applications
As-Builts
Equipment Manuals
Warranties
Specifications
Moving Closeouts to Facilities
Construction and facilities teams live in different worlds. The facilities team keeps the building up and running, including all equipment and day-to-day break fixes. They're responsible for both equipment maintenance and occupant safety. The two are intertwined because when equipment like HVAC isn't functioning, then health and safety are at risk.
Also, as we all know, there are always "surprises," when it comes to managing a facility. Despite predictive and preventive maintenance, equipment failures and unexpected events like fires, floods, and power outages are a part of life.
The big safety problem for facilities occurs when they lack accurate building information, contained in those closeout packages.
Facilities teams are often frustrated at the handoff when a new building is built, the delays in getting documentation, and having documents they can't work with in the field, such as BIM models and CAD files.
"Delays in receiving closeout documentation are often the result of expectations not being spelled out in contracts," said Cesar Robles, director of facilities management for healthcare provider City of Hope. "We're at risk of emergencies when shut-offs aren't properly identified. Drop boxes aren't a solution, either, because of security issues. We've had closeout information dumped off in a truck. How does that help?"
Facilities teams and design/construction teams are typically two completely different groups within most organizations. They are siloed, and building documentation can be different within each group.
Additionally, delayed or incomplete project closeouts can cause added expenses for facilities teams as some of the equipment in the building may be almost out of warranty before they get the final closeout package. This can cause facilities teams to pay for unnecessary repairs that should have been fixed for free.
"The smaller the project, the less likely you're going to receive as-builts," said Jim Stephens, executive director of utilities, maintenance, and engineering at Florida State University. "What often happens is that as projects get chopped up, drawings don't match reality."
Sharing information and communication between teams can also be a challenge, and day-to-day changes to buildings are often not communicated back and forth.
When there are hundreds of renovation projects in the works, poor communication and inaccurate documentation contribute to confusion, chaos, and guesswork by both teams.
"It all starts with having a great plan," said Stephens, whose team may have 100 ongoing projects. "Set expectations up front and specify what you need. It doesn't help for me to receive a 650-page PDF. We need this information in a form that is fast and easy to access."
These delays mean your teams are basically managing those buildings blind.
Creating a Hub or Central Repository for Construction Documentation
Facilities teams have been at the mercy of general contractors and subcontractors to provide them with complete and accurate closeout documents at the end of projects. This dilemma can be avoided by having a system to track all project documents from the time the construction documents are issued and during every stage of the project.
The goal? To incorporate the closeouts into the main facility drawings when the project is completed and provide a single source of truth for all construction information during the life of a renovation project.
Tim Coyle, principal preconstruction and construction manager at Coyle Associates, suggests creating a rolling agenda.
"Knowing where the project is currently from a scheduling perspective is significant to ascertain the impacts of different closeout and punch list issues," he said. "I like to do weekly site walks substantiated with images and a structured survey of percentage of as-builts."
Keeping Document Organized During and After Construction
Coyle believes that document control, including incorporating and aggregating changed conditions, is critical for facilities teams.
"Don't wait for the end to develop punch lists or manage closeout issues," he said. "Make them a part of every project meeting. Incidentally, make project meetings dynamic and fast—no excuses like, 'I didn't get around to that this week.' If there are legitimate constraints to addressing a closeout issue or punch list item, explore the detail and develop action plans that include all relevant performers."
"We all have much to gain from sharing best practices, including constant meetings, timelines, and inventory of equipment involved in projects," said Robles.
Facilities teams have an urgent need for order in their document storage rooms, which are bursting with current building information, historical building information, and ongoing construction information along with maintenance and equipment info.
Scanning documents is just the first step toward modernizing and streamlining the construction closeout process.
On the other hand, scanning alone doesn't work. Scanning facility documents simply results in creating photos of drawings, generally lacking useful naming and file organization and searchability. Additionally, most organizations don't scan O&Ms.
Ideally, digitized documents should be stored in the cloud, accessible from mobile devices, which eliminates the need to constantly trek back and forth to cramped storage areas to retrieve info that should take seconds to locate.
Organizing building information in a way it can be accessed easily for specific needs improves the efficiency of everyone connected to the facilities space.
Jack Rubinger is marketing content writer for ARC Facilities. He can be reached at [email protected].
The post Bridging the Gap Between FMs and Construction Closeouts appeared first on Facilities Management Advisor.