Hooper Community Center creates an inclusive gathering space in a former historic gym.
The renovation of the Hooper Community Center for The Webb Schools by Page & Turnbull preserves its historic architecture while transforming the facility into a modern gathering space for students.
The Webb Schools is a boarding school for grades 9 through 12 on a 150-acre campus in Claremont, California. This recently completed project is just the school's latest example of expanding and reorganizing its spaces to reflect the ways students and faculty gather and work.
The 6,500-square-foot redesign celebrates the original architectural elements pays homage to the building's roots as a basketball gymnasium. The renovation includes a cafe, clusters of gathering spaces, and a large video wall for multiple gaming contests or community movie nights.
Ready for big or small events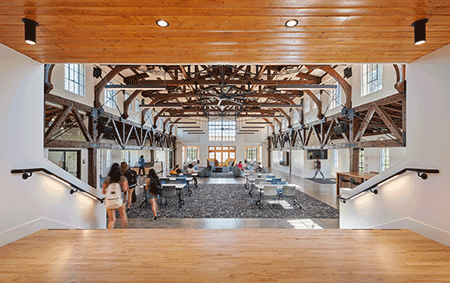 The space is flexible and inviting, accommodating one-on-one interactions, small-group activities, and community events. 
Basking in the sun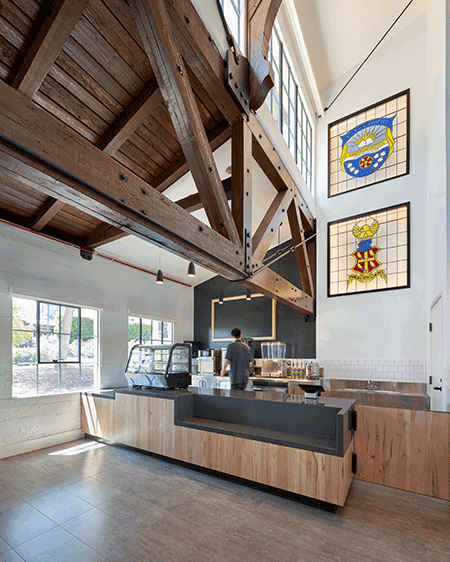 The center was designed to be an inclusive hub for the school community with a bright, airy feel that maximizes the use of natural light. 
Honoring the past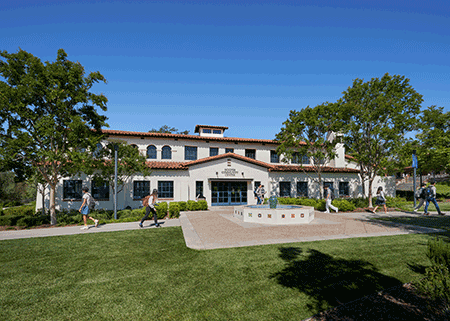 The Spanish Revival style building was originally built in 1931 as a gymnasium. Surrounded by a beautiful landscape, the community center is now a modern gathering space for students, faculty and the community. 
By FacilitiesNet Staff  
The post "Creating a Modern Space That Preserves the Past" appeared first on Building Operating & Management