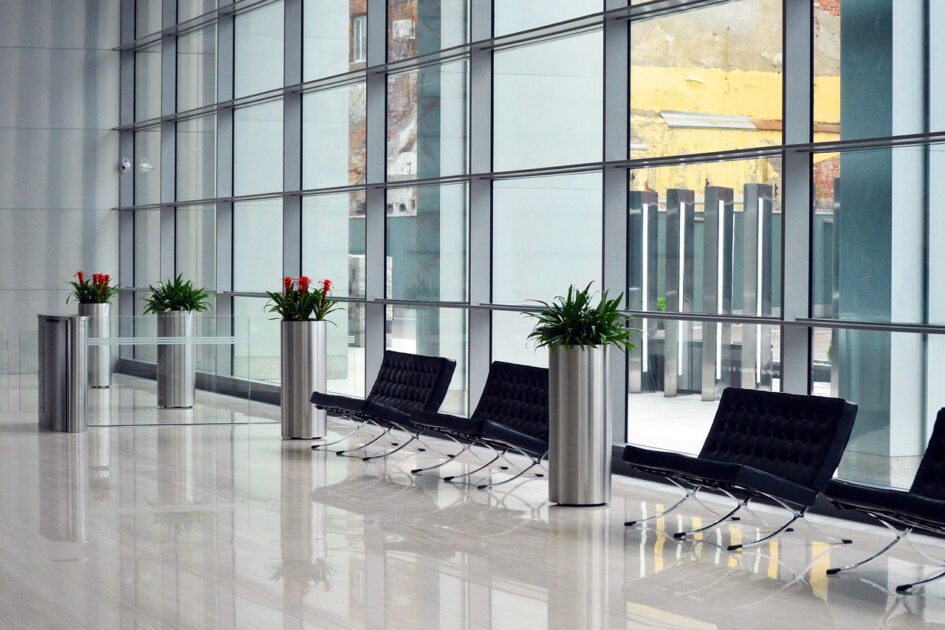 Winter brings extreme weather, cold temperatures, and a freeze-thaw cycle that can negatively affect your building, its occupants, and your workflow, so keeping your facility watertight is critical. From your doors and windows to your roof, get ahead of the season with some preventative measures to keep air and water out of your building this winter.
Doors and windows
Making sure that the cold air stays out of your building means that windows and doors need to be properly sealed. As part of your fall maintenance plan, assess the seals on the outside and inside of your building to see whether you need to address any issues before temperatures drop. Check the caulking to see whether it is cracked or missing, and when it starts to get colder outside, check between panes for condensation. You can also check the window sills after a storm to see whether there is water there, and the gaskets (where the glass meets the metal frame) for water entry points.
For your doors, check doorframes to see whether light can be seen around the door. If you find points of entry, you may need to re-seal those points, install weather stripping, replace thresholds, or add door sweeps to create a reliable watertight seal.
Roof
You may not visit your roof regularly, but you do need to go up there seasonally and check on things. Removing overhanging branches, disposing of debris, and clearing out drains and eavestroughs will help make sure that your roof will properly dispose of any water properly during the winter and spring thaw. If your drains are blocked, water ponds on your roof, which will freeze and thaw during the winter, damaging your roof's membrane. Checking for capped stacks, missing sealant, or any other punctures in your roof will also help save you from roof leaks. Seeing anything you think could be an issue should result in calling your contractor and having the issue addressed before the snow flies.
Avoid air and water entering your building envelope by assessing your property this fall, identifying any areas of concern, and addressing any issues before winter arrives. By taking care of these maintenance issues early, you can save yourself the headache and expense of higher heating costs, overworked HVAC systems, or water damage in your building.
RELATED: Is your facility ready for winter?
The post Keeping your building air and watertight for the winter appeared first on REMINET.