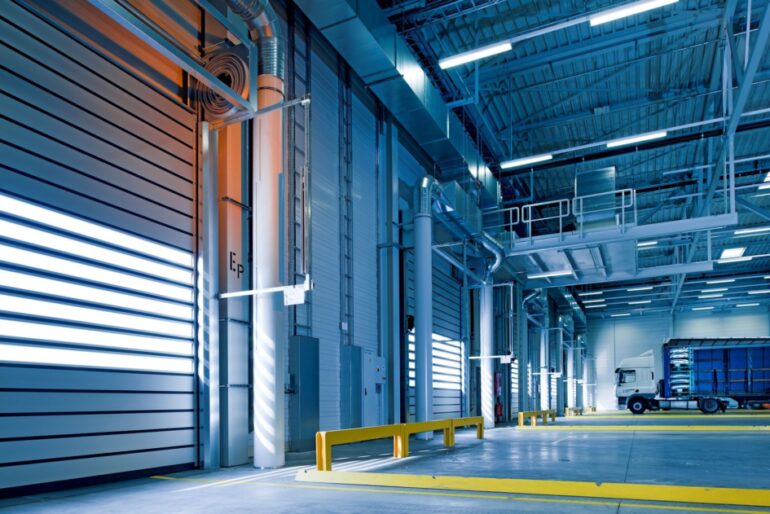 As the seasons change, spring cleaning your warehouse just makes sense to boost safety and increase efficiency. Just like at home, the process basically involves clearing away unwanted clutter, reorganizing your space, and refining your practices to improve your business.
There are a few simple steps you can take this spring to get your warehouse to the next level.
Clean up
After a messy winter with lots of traffic and frequent deliveries, warehouses are often in need of a deep clean. The dirt, salt, and debris not only create a mess, but it can also get into equipment, causing failure and the need for repairs. As well, this is a great time to take care of messes like oil leaks from the forklift, inventory labels littering the floor, any remaining debris from deliveries, and anything else littering your space.
Clear out
Do you have equipment or items that you no longer need? Now that the weather is nicer, take the time to dispose of anything you are no longer using, making space for any new equipment or creating a more useful floor plan for your equipment and staff. This may also include returning or re-allocating any unused inventory being stored.
Quick fix
You may have racking or equipment that needs repair, and now's the time to get it checked out and ready for the next season. Things like corrosion or leaks are issues that can be addressed now to lengthen their lifespan and increase safety in your warehouse. As well, check on any equipment to be stored over the spring and summer months to ensure that it will be in good working order when you need it next.
Get organized
Does the layout still work for your business? Over the winter, especially if it's a slower season, things like pallets can be stored in quick and convenient (temporary) locations. Move things that were put where they don't belong to maximize your efforts and avoid accidents this spring. Make sure your aisles are clear and wide enough for your needs, look into your inventory system and ensure easy access to often-used equipment.
Take space into account, too. Are you maximizing your square footage? Could you go higher with your racking? Arrange your inventory and space with a FIFO (first in, first out) system to stay organized all year long.
Level up
Making your warehouse "smart" by adding technology is one way to improve the way your warehouse operates. From robotics to inventory management to predictive and data-driven technology, it may be time for an upgrade to your systems as part of your spring cleaning. Consider investing in innovation to get your business management to the next level.
As the weather improves, getting your warehouse in order should be top of mind. These tips will also help you get a better handle on your supply chain, as you improve the processes and save time and money.
The post Spring cleaning your warehouse appeared first on REMINET.