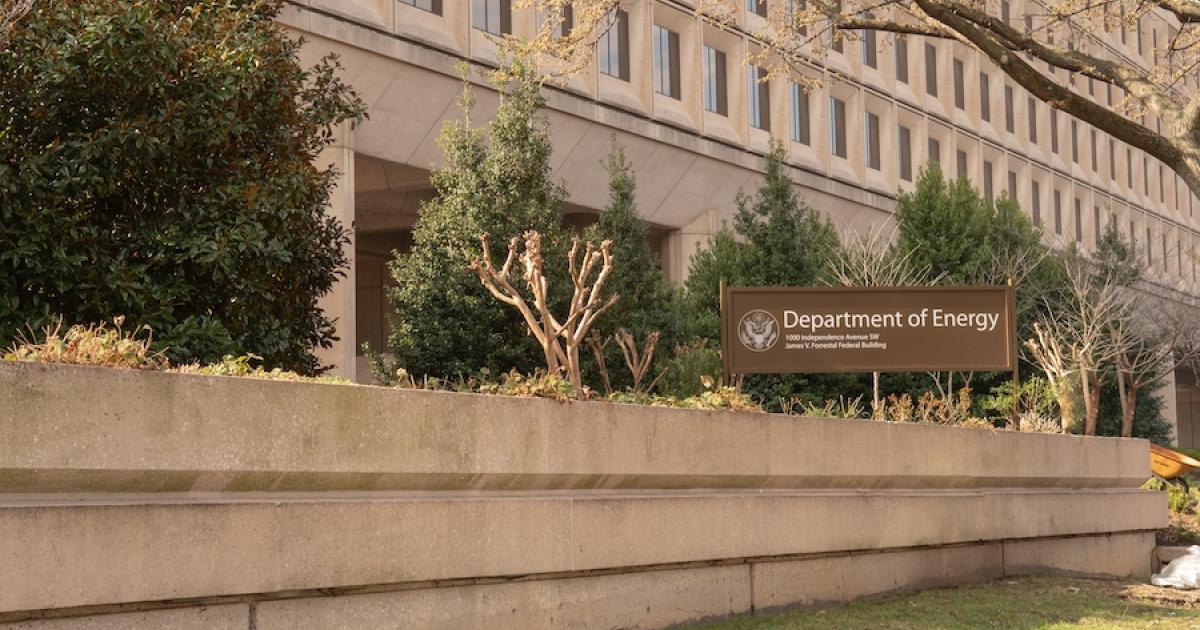 The Department of Energy has $97 billion in funds available for clean energy applicants. $25 billion of that total is housed within the Office of Clean Energy Demonstrations (OCED), with a mission to partner with the private sector to deliver clean energy demonstration projects that can accelerate the transition to a decarbonized energy system. OCED oversees regional clean hydrogen hubs, carbon management projects and long-duration energy storage demonstration projects, among many others.
Today, we'll focus on three specific grants housed within the DOE, totaling $3.8 billion: The Battery Materials Processing Grant; the Distributed Energy Systems Demonstration grant; and the MAKE-IT Prizet. Below, each grant is listed from the amount of funding available onwards, how much funding it offers, which technologies and businesses are eligible to apply and the notable dates in the process.
Housed within the Office of Manufacturing and Energy Supply Chains, the Battery Materials Processing Grants are designed to shore up the battery manufacturing supply chain within the United States. Funded by the Bipartisan Infrastructure Law, the grant is in its second round of applications and has up to $3 billion to support the creation or retrofitting of commercial battery facilities that specifically work on battery materials, battery components and battery cell manufacturing.
Eligible applicants include battery materials processors, battery component manufacturers, cell manufacturers and battery recyclers.
Timeline
The Notice of Intent for the second round of this grant was released Aug. 31, with the deadline for both the initial concept paper submission deadline and full application deadline still undetermined. A DOE official told GreenBiz that feedback to unsuccessful applicants is provided, and an applicant can still decide to submit a full application should they make adjustments to their initial concept papers.
DOE announced the Distributed Energy Systems Demonstrations grant, which has up to $50 million from the IRA for two to four selected projects. OCED will select applicants that demonstrate reliable grid operations with higher contributions from distributed energy resources than previously validated. Specifically, according to a DOE official, utility operators and other third-party entities that are aggregators of different sources of renewable energy that come onto the grid. Boiled down to layman's terms, "higher contributions from distributed energy resources" translate into a virtual power plant.
Eligible applicants for the grant include utilities and for-profit entities, with the DOE official stressing the importance of candidates demonstrating how they will use the funds to benefit disadvantaged communities.
Timeline
The initial concept paper is due by 5 p.m. EST Nov. 16. The submission deadline for grant applications is 5 p.m. EST Feb. 29.
The Manufacture of Advanced Key Energy Infrastructure Technologies, or MAKE-IT Prize, is a two-track funding opportunity with the goal to establish clean energy technology manufacturing facilities. With funding from the Inflation Reduction Act, the grant has two tracks to which candidates can apply: the Facilities Track or Strategies Track. Eligible energy components for both tracks include hydrogen, electric grid, long-duration energy storage and carbon capture technology.
Facilities Track: Twelve successful applicants will receive $500,000 in the first phase, which will go toward accelerating "clean energy technology manufacturing plant development and help support [the establishment of] a robust, secure domestic supply chain." In Phase 2, up to four of the 12 original projects will receive $4.5 million each to prepare the projects up to the point of breaking ground on construction. The official rules document for the Facilities Track can be found here.
Strategies Track: Thirty successful applicants will receive $50,000 to establish interest and engagement for clean energy manufacturing and increase the number of clean energy jobs. Applicants must develop a roadmap to establish clean energy manufacturing in their region. The application requires "a letter of commitment from an entity interested in establishing a facility in their region." Once roadmaps are submitted for consideration, about 20 winners will receive two installments of $100,000 to continue the projects started. The official rules document for the Strategies Track can be found here.
A DOE official emphasized to GreenBiz that the MAKE-IT Prize is meant to serve as an alternative source of seed funding, with the general concept serving as an incubator for ideas. The two tracks are meant to accommodate cities, towns or communities across the country at different levels of readiness for manufacturing facilities.
Timeline
The statement of intent for Phase 1 of both the Facilities and Strategy tracks is due by 5 p.m. EST Oct. 18. A second round of MAKE-IT Prize will open in 2024, with the statement of intent due by 5 p.m. EST Feb. 15.
Many other grants and funding opportunities are available within the DOE. One federal official reinforced to GreenBiz that the tax incentives made available in the IRA and BIL are eligible for work funded by a DOE grant.
The post "The DOE has $3.8 billion in renewable energy funding: 3 grant options" appeared first on Green Biz