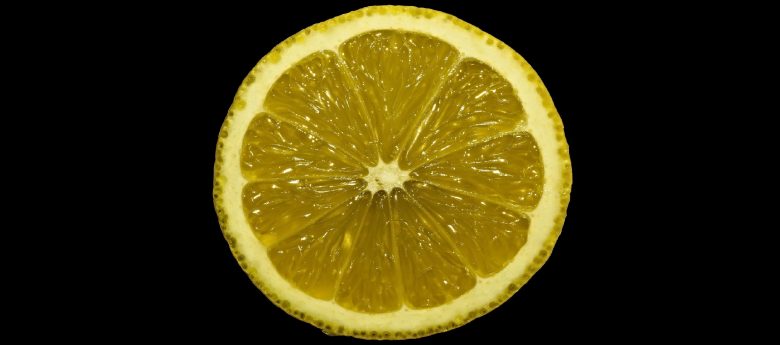 In December 2021, President Joe Biden signed Executive Order 14057, which includes several initiatives to help protect the environment. However, of the many initiatives in the order, its overriding key focus is sustainability.
While the order applies primarily to U.S. government-owned and -operated facilities, whenever such orders are signed, they typically encourage other facilities, both privately and publicly owned, to follow suit. Furthermore, they spur innovation. Investors pour money into the private sector so that private industry can develop technologies to help implement mandated initiatives.
As we mentioned, while the order covers many things, its main focus is sustainability. Section 208 of the Order states that the administrators and managers of government-owned/operated facilities are to prioritize the purchasing and use of products:
That can be reused, refurbished, or recycled; maximizing environmental benefits and cost savings through the use of full lifecycle cost methodologies, purchasing products that contain recycled content, are biobased, or are energy and water efficient.
This section, regarding biobased and water-efficient products, is where citric acid cleaning solutions come into the picture. Let's explain. Green-certified cleaning solutions are defined by Steve Ashkin, the professional cleaning industry's leading advocate for Green Cleaning, as products that have a "reduced impact on the user, building users, and the environment."
This means they use safer ingredients – often referred to as less toxic ingredients – than comparable traditional cleaning products used for the same or similar purpose.
This definition, however, does not mention sustainability. Green cleaning solutions are not necessarily sustainable cleaning products. They may not, for instance, be biobased. Citric acid cleaners are.
Green cleaning solutions do use chemical ingredients. Citric acid cleaning solutions are made from lemons, oranges, and limes. Further, these cleaning solutions are naturally environmentally friendly.
So Why Is Sustainability So Important?
Sustainability typically is described as having three components, known as the three P's: people, planet, and profit. Given this framework, in the future, organizations, facilities, and businesses will be evaluated and analyzed based on how sustainable their operations are. In fact, they already are.
According to Mark Kozak, president of ISSA member-company BEAM Strategic Solutions, which helps companies with sustainability issues, businesses "will move from marketing claims with an [Green] environmental focus to an operational focus [on sustainability] using corporate sustainability reporting (CSR)."
The key ingredients in citric acid cleaners help organizations meet these sustainability targets. In addition, they are known to be safer for the user and the environment when compared to traditional cleaning products.
But Are They Effective?
To answer that question, let's turn to a study, "Safer Products and Practices for Disinfecting and Sanitizing Surfaces." It was published by the San Francisco Department of the Environment and designed to help city departments select cleaning solutions that are environmentally friendly, yet still effective.
The study concluded that citric acid cleaning solutions make the grade and should be considered. Among the other key points in the study were the following:
Protecting Health  The report states that "citric acid is a recommended ingredient because it [does not] cause asthma, reproductive or developmental harm, or skin sensitization." Furthermore, if it comes in contact with eyes, skin, or is inhaled, there is only "mild to moderate irritation."
Efficacy  While the effectiveness of the different citric acid cleaners from different manufacturers can vary, some have been tested and proven they can kill bacteria and viruses. This means some due diligence on the part of facility managers may be required. For instance, at least one citric acid disinfectant cleaner is EPA-registered and is also on List N, verifying it can eliminate the pathogen that causes COVID-19. That would be a recommended product.
Cards on the Table
Based on our discussion, we can see why citric acid cleaners are gaining more attention in the professional cleaning industry and among facility managers. However, we should know a few more things about citric acid cleaners, just so all the cards are on the table.
First is the use of the word "acid." This word typically causes alarm bells to go off. However, citric acid is a very mild acid. The pH of citric acid cleaning solutions is about three to six, with seven considered neutral.
Citric acid should not be used to clean wood surfaces. In some applications, it has been found to damage wood, including wood floors.
Similarly, avoid using citric acid to clean marble, granite, or certain other types of other stone used in a facility. The issue here is that these cleaners can react with the calcite in marble, potentially dissolving the stone.
Finally, some of the earliest uses of citric acid were to clean heavy metal parts in manufacturing. However, it should not be used to clean metal surfaces made of copper or brass.
When it comes to citric acid cleaners, the takeaway is that they are effective, safe, and certainly promote sustainability. They are also proving to be high-performing and cost-effective. If the buzzword of the 21st century is sustainability, then the time has come for facility managers – and cleaning contractors – to consider citric acid cleaning solutions.
Lee Chen is President and COO of ProNatural Brands, LLC, manufacturers of natural, sustainable cleaning solutions made from citric acid, which are designed to protect human health and the environment.
The post Why FMs Should Consider Lemons & Limes appeared first on Facility Management.